Making A Digital Mandala — Tutorial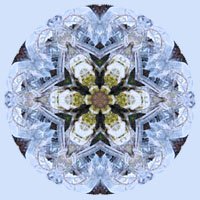 Making a digital mandala on your computer is a lot of fun. Making a mandala by computer is faster and easier than drawing mandalas by hand. And it's kind of addicting, in a good way. (They're not as useful as a spiritual tool or a journaling practice, however. For these, you should check out this
mandala
article.) Making a mandala by computer is pretty simple. This Mandala Tutorial shows you how to create a mandala on your computer. You will need Adobe Photoshop for this project.
Use it today: Download Adobe Photoshop CS4.
Go to Page 2 of this tutorial to download your
free mandala templates.
With Brightest Blessings,
erin Dragonsong



Return from Computer Mandala Tutorial to Mandalas