1 Surprising Secret
To Make Your Worklife
Fabulously Fulfilling!
It's Your Time!


Live Up To Your Potential,
Discover Your True Life Purpose, &
Make a Positive Difference in the World!


Get on the
Waiting List
for the Next
Life Purpose Masterclass...


---
"Am I alive, here and now, for a reason?"
"How can I have a more meaningful life?"
"Can I accomplish my legacy before it's too late?"
"Am I ever going to figure out what I've really come here to do?"
The answer is yes, yes, yes, and YES!
If you've been looking for your Life Purpose for years, getting nowhere, feeling like you're wasting your precious time on Earth, there's a very simple reason...
No one has shown you the way to discover your true Life Purpose that really works! 
And there's a secret to that, which i'm going to share with you in a moment.
I'm erin Dragonsong, the founder of Wicca Spirituality and a acknowledged visionary leader and change-maker.  Since 2006, I've been helping people connect with their soul's Purpose in life.
I know how painful that inner drive to do something meaningful can be, to live your best life in the time you have on this Earth. 
I know it just gets more and more painful as the years pass. 
Especially these days, when the whole world is crying out for people like you to help the world, and share your special gifts with the world – and you DO have them (everyone does).
Let's Face It – Everyone Needs to Pay the Bills...
Wouldn't it be SO much better to earn a living doing 
something valuable,
something meaningful,

something you feel proud of,
something you LOVE?
That's why, in just a moment, I'll share with you a life-changing, fun programme designed to reveal your true Life Purpose in only 8 weeks.
But first, let me tell you a quick story that reveals the secret i mentioned earlier...
I Know What It's Like To Seek And Not Find What You're Born To Do!
---
The reason I care so much about helping you with this (besides how much the Earth needs you to do what you've come here for) is because I know first-hand how hard it can be to figure out what you're here to do...
And how life-changing and liberating it is, once you finally get it!
The story begins with a tragedy, as they so often do.  My journey into my Life Purpose started a long time ago when my best friend / housemate / coworker / sister-in-law died, without warning or reason, when she was 21 years old.  I was 23 at the time, and I found her in bed that morning when she never woke up.
That was my wake-up call. 
Suddenly I looked around at life and asked a question I'd never considered before: 
What's the purpose of it all?
I'd been working overtime, skipping holidays, saving up all the money I could.  I was starting my adult life with a new spouse, a new condo, a new car, a life insurance policy... all the things I'd been taught were important.  The things I'd been told meant success and a good life. 
The usual goals in life.
Until suddenly mortality slapped my face and revealed the worthlessness of all that.  Not that there's anything wrong with any of those things, as long as they are part of your life and not the purpose of your life.  Otherwise, they're just so much empty deadweight.  Which, for me, they were.
I quit my job, sold the condo, and took a trip across the country... a journey of self-discovery to try to find what was true about life, what had meaning. 
I was searching for the answer to my life – what am I really here to do?
I Thought: This Is Hopeless!

---
2 decades later, I'd gotten a lot more authentic, but I was no closer to living my Mission.
I knew I was here for a reason.  I knew I had something important to bring to the world.
I just couldn't for the life of me figure out what, or how to do it.
I tried everything.  Books.  Self-reflection.  Endless quizzes and lists.  Counsellors.  Astrologists.  Numerologists.  Psychics.  You name it!

Every now and then, an idea would arise, and I'd wonder: is this IT??  But no, it never quite fit.
My Life Purpose eluded me, no matter how hard i tried to find it.  Although I got more insight into myself, my skills, and my desires, I was no closer to an answer.
The frustration of the fruitless search grated on my soul.  I wanted to give up. 
But I just couldn't!
It wasn't just about finding out what work I wanted to do, or how to make a living.  It was so much deeper than that.  
I needed my life to matter.  To me, and if possible, to the world.  I didn't want to go through life at meaningless work, and die without having ever really lived. 
And more than that... I had a sense that I was here to make an impact. 
To do something that benefitted the world. 
To give something that only I could give.
As Wayne Dyer would say, I didn't want to die with my music still in me!
So I Decided To Look Someplace
No One Else Ever Mentioned...
---
Where was that secret wisdom?
In my soul!
That's the real secret.  Most people explore the ego to find out an answer about your soul. 
Crazy, right?  That's never gonna work! 
The ego's job is to maintain the status quo and keep you from doing anything new.  When you want to expand into more of who you CAN be, the ego will do everything it can to muddle the direction, make you doubt yourself, or flat-out block you... keeping you confused and stuck in a meaningless, lifeless life.

Your Life Purpose comes from your soul.  By definition, your ego can't know anything about it!
If you want to know about your soul's mission and purpose in this lifetime, you need to go to the source, and ask your soul directly.  (I'll share how, in a minute.)
I Learned How To Access the Soul's Guidance

---
This might sound like it was all sparkles and butterflies and iridescent unicorns, but let me tell you, it was the hardest work I've ever done in my life!
·      I went on many grueling silent-meditation retreats. 
·      I did intensive practices for hours a day in my home.
·      I explored spiritual paths from all over the world.
·      I studied yoga, eventually getting certified in several forms. 
·      I lived in a work-Ashram for 9 months (while dealing with chronic fatigue that meant I could hardly stand up half the time). 
I poured years of time, all my energy, and loads of money into the search for the meaning and purpose of my life.
And I tried many different options along the way.  I taught yoga; I taught bellydance; I did massage; I made specialty beaded fringe and other arts and crafts; I sold baked goods; I imported and sold ritual drums....  I made many false starts.
It was a demanding search, but it worked.  I found my Life Purpose!  (Or should I say, my Life Purpose found me? That's another story.)
All those years of hard work, confusion, frustration, despair, failures, and finally - at long last - success taught me exactly what to do... and what NOT to do... to find your Life Mission in the quickest, most effective, and most conclusive way!

And Now I'm Changing The Lives Of Millions
---
Following my Life Purpose, I started Wicca Spirituality online.  At that time, I didn't know if anyone else in the world was interested in deeper and higher spiritual development through the celebration of Mother Earth.  Turns out, it was exactly what the world had been waiting for!
Eventually serving almost a million visitors per year, around 250,000 followers on social media, winning 2 awards and being honoured as one of the leading visionaries and change-makers in the world... Wicca Spirituality became a profound influence on the evolution of Wicca today.
All because I discovered my Mission!
I'm not saying this to brag.  Instead, I want to tell you my story so that you can see I had to learn everything starting at ground zero.  I wasn't some miracle woman who knew from birth what I was destined to do.
Far from it! 
I had to work at it long and hard, through lots of trial and error, until finally I figured out a way that reveals the true Life Purpose.
Which brings me to why I'm here, writing to you today...
Your Path To A Life You LOVE Living
---
I'm doing work I love, every day – work that is so fulfilling and meaningful that i literally do it even if I'm not getting paid
I have a wonderful, supportive, joyful love in my life
I live in the most beautiful place in the world (to me)

I go to the beach every day
I live surrounded by nature, with animal interactions almost daily
I'm having a big impact, helping people find inspiration, hope, empowerment, well-being, and happiness... and how to live a spiritual life
And I'm doing my part in uplifting Mother Earth into the next stage of evolution: the Spiritual Golden Age
I'm helping people find their Life Purpose, so they can do the same!
In other words, I'm living a life of passion and Purpose! 
Does It Sound Like Most Of That
Isn't About Life Purpose? 
---
That's perhaps the most important thing no one has ever told you about the POWER of living your Life Purpose – it ripples out to improve every aspect of your life!
Your home life and family and spouse, your work and your play, your healthiness and especially your energy – everything improves as you start to work in flow with the Universe, doing what you are meant to do. 
Just as plodding through a life of drudgery drains you of vitality and motivation, a life of passion and purpose charges you up with energy and enthusiasm!
And I'm here to tell you it can do the same for you! 
Because after working with thousands of students and clients, I can say with complete confidence that you have a special gift to offer the world.  Everyone does. 
It might be something you're passionate about.  It could be a special talent you were born with or developed with practice.  It can be wisdom or abilities you've picked up over the years.
No matter what your gift is, it's unique to you.  Others may do or know similar things, but only you bring your specific flavour to it. 

And it's something you can share to make the impact you want to make on the world. 
You can help others.  You can improve people's (or animals') lives.  You can give them knowledge or skills they were lacking before.
And Here's the Thing...
---
You're not only going to be helping the entire planet by sharing your gifts, you're going to feel like you've finally lived up to your potential! 
Your life will feel meaningful, exhilarating, and deeply gratifying... that you've accomplished something you can be proud of.
You are capable of something amazing.  Deep down, you know this is true. 

You can make a positive impact in people's lives. 
And you can feel truly alive, knowing you are DOING what you came here for!
The Time is NOW!
Mother Earth is Calling You!
Are you going to answer? 
Here's How...
It's Finally Time!
Find Out What You're Here To Give The World!
Introducing the Masterclass to
Launch Your Life Mission!...

Discover Your
Life Purpose


Through Your


Soul GPS

Discover Your Soul's Mission

–

–

Who You Were Born To Be !

---
You may be wondering, what's the Discover Your Life Purpose Through Your Soul GPS Masterclass all about?  What do you get? 
Most importantly, how does it reveal to you to your elusive Life Purpose?

Here's what it offers you...
Weekly self-study lessons and practices... helping you excavate deep into who you truly are, what your soul LOVES
Live coaching group calls on Zoom every week... I lead you through the most transformative experiences... like guided trance journeys, subconscious blocks clearing, etc. – connecting you with the wisdom of your soul and removing any limiting patterns or beliefs that have been keeping you from your Mission
Miracle Magick™ ... Enlist Divine assistance in your search and help create the results you want
Morning mini-coaching videos... Activate your mind to be alert for the clues and signs around you, so you learn to notice your soul's guidance to the right path
Nightly mini-meditations... Calibrate your Soul GPS and let your Higher Self know you want guidance, so you can get your Higher Self, guides, angels, and Source to step up and lead you where you need to be (...and help you sleep better!)
Lifetime access to a private Student Forum... Ongoing support and encouragement on your Life Mission journey
Supercharging Magick student groups Enlist the power of the Universe to reveal your true Life Mission
Unlimited email support... (within reason, obviously – if you're sending me 40 emails a day, I can't respond to all that, but when you need help, I'm here for you!)
That's what you get during the 8 weeks of the active Masterclass.  Finding your Life Purpose, though, is a process, and you may want extra support after the programme ends. 
To help you with that, there's a BONUS of 6 weeks of follow-through to guide you through any lingering questions, doubts, or self-sabotaging beliefs. 
The Follow-Through Programme Includes...
     Live coaching group calls
Answer questions, communicate with your peers, and in general keep the support alive, so you're not on your own if anything comes up.... we've got your back!  (every other week)

     Check ins and Wins-sharing
Encouraging you and reflecting the progress you're making (because it's often hard to see our own progress, which can lead to discouragement... whereas noticing your improvements is very encouraging and builds confidence as well as motivation).....
     Accountability
Keep you on track and motivated to get your answers and not stop until you do!.....
     Brainstorming Sessions
Problem-solve together any sticking-points or doubts you might have..... 

     Group Magick

Resolve any problems and enlist Divine aid on your behalf.....  (as requested)
     Q&A
If you need help, I'm here for you!  (on the calls or by email)
Learn Essential Skills...
Develop Your Intuition &
Open Your Third Eye
---
Central to the entire process is learning how to access your intuition.  This means...
Learning to hear - and trust - the voice of intuition within you

Discerning true intuition from the sneaky manipulations of the ego voice

Receiving and understanding messages from the world around you
So opening your intuition and your third eye chakra underlies everything else in this masterclass.
This is so important, because these days, your intuition is a critical survival skill.  And that's only going to increase in the years ahead.

For that alone, this course is invaluable!

Is This Right For You?

---
This pilot programme is a unique offer. 
You get a lot of extra personal guidance with me.  
The course will be very responsive to YOUR needs... the training will be custom tailored to you.

AND, you get a great discount in the price: ~ $2000 savings (or more) !

In exchange, you'll need to be the right kind of person.
If you . . .
·  are eager and motivated to discover your Life Purpose
·  enjoy exploring and growing into your greater power and potential, with a sense of curiosity and wonder
·  are committed to making the effort needed to create a more effortless life of Flow

·  are open, enthusiastic, spiritually adventurous
·  want to fly above the mundane level of life and thrive!
·  understand that everything is connected
·  want to be the glorious temple of Divine Light and Love that you know you have come here to be
If this is you... I would love to assist you on your Life Purpose!
Available only until Sept 3, 2021.

What My Students Say About Working With Me...

---
"Erin has a calm and well grounded presence that made it easy for me to relax and relate to everything that she shared. Even the few challenges that were exposed were shared with such wisdom and kindness that I left my reading feeling very uplifted and encouraged.
I would highly recommend Erin to anyone seeking guidance for their life path or spiritual expansion.
With Gratitude"
– Sylvia A. Henderson, CHt, LMP
"Amazing, incredible, absolutely fantastic!
You have connected all the 'dots'
I have collected over the years of searching for MY path. I wish I could afford to contribute what this is worth to me :) Thank you so much for sharing your wisdom!"
– Stephanie
"You have no idea how this has changed my life. I just wanted to tell you how deeply this affects me, I have clearly always had this within me but I buried it deep inside for 15 years.
Now, I am finding my way home! I feel blessed, and that this is a life-changing experience for me
."
– Frida H., Sweden
"I can never thank you enough for what you have given me the ability to do. This is so awesome!
Your teachings have changed my life.
"
– Lisa Kershner, USA
"
Erin will be the light to help you on your journey
."
– Melissa Lewis
"
Erin has helped me better understand and accept my calling
. No hidden agenda, straight from her heart, in plain english she helps everyone without hesitation. I am blessed to have her in my corner."
– Margo L. Rathburn
The Super Results-Guarantee

---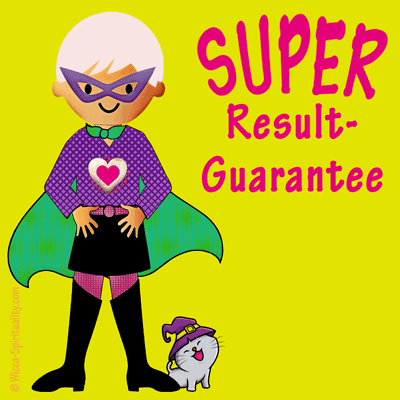 I believe in the value of your contribution to the world, and I'm committed to helping you get started.  I'm confident that if you follow this peerless programme, you WILL know your Life Purpose years or decades sooner than you could on your own, or using other methods.
And I stand behind that conviction.  I succeed only when you succeed!
So if you aren't clear on your Life Purpose by the end of the course or don't feel confident that you now have the tools you need to find it, I'll continue to work with you on my own dime.
It's Time To FULFILL
Your POTENTIAL


Get Started Now!
$4997

What My Students Say . . .

---
"Erin gives very insightful information and
always encourages you to trust and follow your instincts
."
– Anastacia Wolfstone
"
I am transformed.
I feel much more grounded, free, and mostly much more empowered in my female skin. It is AMAZING. Do not miss it!!!! Blessed be."
– Demeter, Greece
"Deeply impressed. Your approach is
balanced, full of light and inspiration at the same time
."
– Maria M., Russia
"
An awesome teacher, guide, and mentor
."
– Raya Lynne
Frequently Asked Questions

---
Who is this for?
Discover Your Life Purpose Through Your Soul GPS is for the person who are done with waiting endlessly for their Life Purpose and want to know what it is NOW. 
It's for the soul-driven person who knows there's more to life than paying the bills, and who wants to truly live before the end of this life is reached. 
It's for a person who wants to do something meaningful with their life and make a positive impact in the world. 
And who wants to feel passionate about their life: exhilarated, on purpose, whole, and fulfilled...
---------------------------------
I've had trouble accessing my intuition.  What if I can't "turn on my soul GPS"?
Learning to hear your intuition correctly is a skill like any other.  It takes practice, and it really helps to have an experienced tutor! 
And I am 100% confident in your ability to do this.  Everyone has intuition... it's a basic human skill.  The only trick is recovering our access to it, after a lifetime of neglect. 
You CAN do this. 
And it will serve you well in every aspect of your life, for the rest of your life.  So it's worth learning how and practicing until you become proficient. 
Don't worry: practicing my way will be fun!  :-)
---------------------------------
How long do I have access to the course?
You will have lifetime access to the course.
What that means in real terms (which most people don't say) is that, as long as the platform (Ruzuku, in this case) is operational and the course is available online, it will be open to you any time you want a refresher.
---------------------------------
What extra resources will I need to complete the course?
All you'll need is a computer and an email account.  The rest is provided.
---------------------------------
How long is the course?
The course itself is 8 weeks long. 
After that, we'll have check-in calls twice a month for 2 months, to support you on the follow-up process, provide accountability to take action, and celebrate your wins with your new friends!
---------------------------------
What is the daily time commitment needed?
The 8 live coaching / classes are ~ 1 hour each.  Along with your exercises, that's probably ~ 4 hours per week.
In addition, there are 2 calls that we'll meet for, once during the programme...
·      Private palm / tarot Life Purpose psychic reading: 1 – 1.5 hours
·      Follow up call & Testimonial video: 1 – 1.5 hours  (plus making a nice background and good lighting for the recording if possible, and brushing your hair etc.)
This is going to be FUN!  What's more fun than learning new things about yourself?  :-)
---------------------------------
What's My Personal Commitment To You, As Your Teacher?
This is my commitment to you...
ª     I will be your guide – I have the ability to see what keeps you stuck, and to know specific practices that will transform you and move you forward... in whatever area of your life that needs help
ª     I will be your cheerleader – I will always see the best in you
ª     I will be the voice of your Highest Self, joyfully calling forth your highest potential
ª     I will be your experienced elder, respectful and non-judgemental, accepting where you are and whatever experiences you are having
ª     I will be honest, open, and real... kind, caring, and friendly.  My integrity will never falter.
---------------------------------
What do I do if I need help?
That's what i'm here for!  I've got your back.  Especially with a pilot programme like this, i'm very hands-on and accessible.

---------------------------------
Still have questions?
If you have a question related to living your life of purpose, please email me. 
You can even book a free 30 minute mentoring session and i'll help you start living your Life Mission!  

Start Living
Your Life Purpose!
---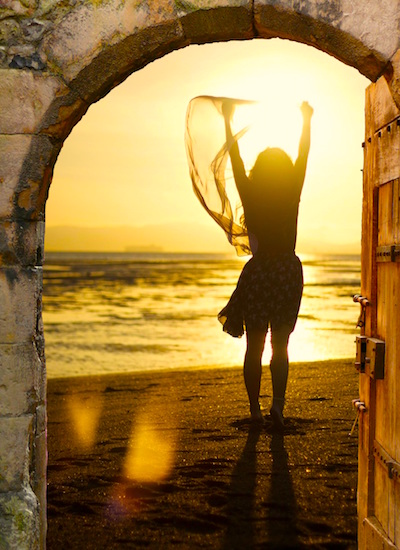 Deadline

This life-liberating Masterclass will begin on September 7th, 2021. 
(Leading into the levelling-up energy of September with a great head-start!)
So the deadline for enrolments is Sept 3, 2021. 
NOTE:  Doors may close sooner, when the class reaches capacity. 
Because of the intensive nature of this pilot, it will be a small group.  There's so much personal interaction, and there are only so many people i can manage at that level.

Join one of the world's leading visionaries and change-makers
to discover your Life Purpose now!

It's Your Turn Now!


Experience the deep gratification

of accomplishing
what you have be born to do!

$4997

With Brightest Blessings,
erin Dragonsong


P.S.
If you're done waiting endlessly for your LIFE to begin, it's time to heed that inner CALL to do MORE. 
The Earth is waiting for you to bring all of you into play, to make a positive difference, and play the part that YOU CAME TO PLAY in this world-changing event we are now living in!
And more than that (if there can be more than that), you deserve to live a life you love living... the life you were born to live!
Until you get on board with your Purpose, you are fighting against your soul and against the Divine.  Your life gets harder, more blocked, more unpleasant.
It's time to start working WITH the Universe, in harmony with your Soul, and watch your whole life start to FLOW.  This is how you create a life of effortless miracles!
So what are you waiting for?

You know that old question... When is the best time to plant a tree?
The answer: 20 years ago... but the second best time is TODAY.
There is no time left to put off your Purpose! 
What do you want to have accomplished, by the time you leave this Earth? 
Whatever it is, the time to start it is NOW.  Your legacy takes time to achieve, and it will only get later.  Until, Goddess forbid, one day it WILL be too late.
Let me help you discover your special, unique Mission now and get you started on the life that's been waiting for you!
So click the button below now &
join us on this life-beginning, world-changing adventure! 
Follow the Call of your Soul & your Source!

Help Mother Earth now
when She needs you most!


$4997
And i'll see you there!
Available only until Sept 3, 2021.


Return from Free Life Purpose Workshop to Products & Events