You'll Be Surprised How Easy It Is
To Draw Mandalas
Have you always wanted to draw?
Or wanted to draw mandalas in particular? Well, I believe you can do it! And you can do better than just coloring someone else's mandalas. With this unique kit, you can create your own beautiful mandalas, I promise. If I can do it,
anyone
can.
The Personal Mandala Starter Kit is the secret to drawing lovely mandalas right away.
Hi, my name is Erin, and I want to share with you this wonderful new hobby (that's also an effective spiritual practice).
How I Got Started Drawing Mandalas
I've always wanted to draw,
but I wasn't good at it. I doodled occasionally, but didn't even know what to doodle. There was a frustrated creative urge inside of me and I didn't know how to let it out! Then one day I was taking a course on living your dreams, and as an exercise we were given a simple circle outline. We were told to draw whatever we wanted. I had no idea what to do! My heart started to pound and my face flushed. I knew I couldn't draw, and really disliked being put on the spot like this. Well, I had to do something. I peaked around and saw what others were doing, and took some ideas from that. And I just started. Before I knew it, I had drawn a mandala! It wasn't like anything I'd done before, and
I felt a real flush of creative pleasure.
And it looked, I thought, quite beautiful.
I Loved Drawing Mandalas!
That's it: I was hooked. I took home a spare circle and photocopied it, and drew and drew mandalas.
It was so much fun and so much easier than regular drawing, I wanted to share it with everybody I knew, especially creatively frustrated non-artists like me.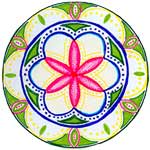 I began to make mandalas as birthday cards and thank yous, CD covers, and gift tags. It always surprised people, that I could make these lovely and intriguing designs. So of course I'd start talking about drawing mandalas. When people saw what I could do, a non-artist!, they wanted to try drawing mandalas too. I shared my circle outline, and some tips to get them started.
But How To Make Them Look Good?
Over the years, I learned simple ways to make mandalas more attractive. But the mandalas kept coming out skewed! The circles were not circular; the angles were all different and not uniform; the little symbols were not evenly spaced or the same size. It looked wonky, and it was very frustrating. I knew
there had to be a way to make it easier to make my mandalas less clumsy and more symmetrical.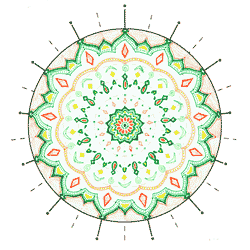 I experimented with to find something that would guide me in placing the elements properly. It took
years
of fine-tuning, trying things out and perfecting them. Eventually I developed various outlines or "templates" that worked really well. And, since it was hard for me to think up what to draw, I also collected easy shapes (motifs) that I could draw in the mandalas.
These tools immediately transformed my mandalas,
making them more balanced and visually pleasing, and much easier to draw!
Too Much Fun To Keep To Myself
I found that drawing mandalas had benefits. They made me feel relaxed, clear-headed, even fulfilled. And as my experience in drawing mandalas grew, I begin to discover how great they can be as
a means of self-discovery.
They gave me insight into myself, and an enjoyable way of healing emotional issues. I became, if possible, even more enthusiastic about drawing mandalas. So I began sharing these tools with people.
I even drew mandalas with my little godchild,
who was not much more than a toddler at the time. And I saw that they didn't only help me draw nicer mandalas, but everyone loved them. Even my godchild.
Everyone Should Have This Much Fun!
I'm a firm believer that
there is creative ability in every single human being, if only we'd been taught to draw the way we'd been taught to read and write.
It's our natural birthright! And mandalas are made with simple shapes that anyone can draw. So it was inevitable that one day I would want to makes this wonderful process available to everyone. And the Personal Mandala Starter Kit is the result.
>Try It At No Risk
You can try it out at no risk to see if it helps you draw mandalas.
If you don't like it, I'll refund your money completely, no hooks or catches.
It works for me and my friends and family, and for the hundreds of people already using it, and I'm confident you'll love it too. Below are more details if you want to see exactly what it's about. I hope you'll give it a try, because your creative intuition is an important gift, and deserves to be expressed! With warmest regards,

"I wanted to make my own designs "
"I was at a loss on how to proceed until I found this mandala Ebook.
Okay, I was skeptical about it to be honest. However…
The mandala kit exceeds expectations. You get more than expected for your money, it's not complicated, and it's doggone FUN!"
Dawn Moreno, Belen, New Mexico

What Is A Mandala Starter Kit?
The Personal Mandala Starter Kit is an innovative set of tools that gives you all you need to draw beautiful mandalas...
even if you've never drawn anything before.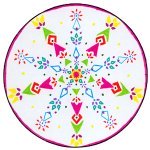 The trick to drawing mandalas is three-fold...
Getting things to line up and be symmetrical
Thinking up ideas of what to draw
Making a design that looks nice, even if you aren't an artist
These three problems are exactly what the Personal Mandala Starter Kit solves. You don't need to know how to draw. You don't need to know
what
to draw. You don't need to struggle with a collection of instruments like
protractors, compasses, straight-edges, stencils, and curve rulers.
The Personal Mandala Starter Kit takes out the trouble, leaving only the fun.
Here's a Better Way...
Get straight to the good part! The Personal Mandala Starter Kit gives you everything you need but the pencil, so you're ready for fun as soon as you click "download."
Plus, an exclusive FREE GIFT The Spiritual Mandalas Templates Kit is yours to keep, when you try out the Personal Mandala Starter Kit. See below for more info.
" I'd Never Go Back "
"Before I had this kit, I just made really bad mandalas. … they come out oval and gross and they're no fun…
And now, it's indescribable! I LOVE it!
I'd never go back to drawing mandalas without the Personal Mandala Starter Kit."
Alanna D., Winfield, BC

A Revolutionary New Method, Especially For Non-Artists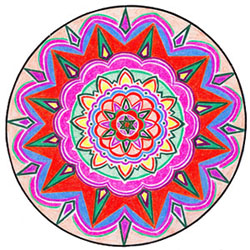 As a non-artist, I understand the challenges of drawing without art training, skill, or experience. That's why the Personal Mandala Starter Kit has been specifically designed for non-artists.
The Personal Mandala Starter Kit compensates for the lack of drawing ability
... and helps you make mandalas that are appealing and distinctive. (In fact, it's so useful that even skilled artists love it.) Plus the
drawing and design tips give you the secrets to making it look great.
Is Creating Mandalas Right for You?
Drawing mandalas with the Personal Mandala Starter Kit is exactly what you've been searching for
, if you want to...
Be creative and make beautiful things, even if you're not an artist
Relax and feel peaceful
Focus and concentrate your mind
Feed your soul with meaning and fulfillment
Have an easy meditation and spiritual practice
You Can Do It!"
Whether or not you think of yourself as a creative person,
drawing and coloring a mandala lets you express yourself in picturesque and rewarding ways.
From kids to grandparents, amateur doodlers to professional artists . . . many people just like you are already drawing their own mandalas. And they have nothing that you don't have --
except the Personal Mandala Starter Kit.

Have You Been Looking For A
Fun, Easy Way To Meditate?

While I'm not an artist, I am a
spiritual teacher.
I understand the potential mandalas have . . . to open your heart, access deep wisdom, and reach higher consciousness. Right from the start, this kit helps you discover
drawing mandalas as a spiritual practice.
Isn't It Time To Enjoy Life For A Change?
Relaxing.
Enjoyable.

Satisying.
That's what life is really for!
Make Beautiful Gifts You can beautifully decorate T-shirts, boxes, purses, CD covers . . . just about anything . . . even if you're not an artist! You can make your mandalas into cards, decorations, gifts, tags for every occasion.
Imagine the pleasure of watching your friends and loved ones exclaim over your hidden talents. And it's easy! When you have the right tools.
A Gift Of Love
"I made my first mandala ever and I'm really happy with it…
I gave it to my sweetheart for a Valentines present.
I was able to take my feelings and turn it into
a mandala, into something visual.
I like that... it says a lot."
Marissa E., Vernon, BC

It's the Ultimate Mandala Starter Kit
The Personal Mandala Starter Kit gives you everything you need to draw lovely mandalas. Right now. Here's the secret…
The Guides
Convenient drawing guides
, specially created to pave the way for trouble-free mandala-making.
Four Mandala Methods
Four exclusive systems that make creating attractive mandalas a snap.
They are ground-breaking, and make drawing mandalas so simple!
The Templates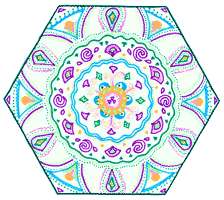 Over
two dozen
different mandala templates for you to explore... a variety shapes -- like triangles, pentagrams, etc -- to
kindle inspiration.
This will keep you happily drawing mandalas for years, but there's more to it. You also get a FREE GIFT . . . 89 spiritual mandala templates based on
ancient mystical symbols.
(See below.)
Suggested Motifs
Over 200 ideas of things for you to draw in your mandalas,
from easy-peasy to delightfully stylish. Like these . . .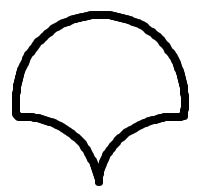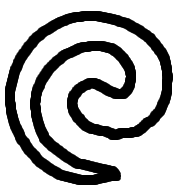 Which means
you will always have fresh ideas.
The Integration
The Personal Mandala Starter Kit is made so that everything works together. You can use every guide with any template. That gives you almost
a hundred different mandala patterns to play with.
Stencils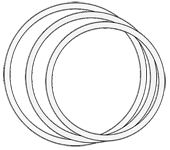 It even has Circle Stencils you can use to draw symmetrical circles.
Simple Instructions
The Personal Mandala Starter Kit gives
clear, easy-to-follow instructions
on how to create a mandala from scratch. And
the really important thing is, these instructions are geared to non-artists.
The Personal Mandala Starter Kit doesn't assume you already know how to draw. That's why there are excellent tips on
how to design a pleasing mandala.
Free Mandala To Color

There's also a free mandala page for you to color, so you get the idea of how a mandala comes together. You can reprint this mandala and try it out with different methods and colors... That gives you insight into how you can get different effects, and what techniques you like.
Eco-Friendly
It's all integrated into pages that you can print off as you need them. No wasted paper: saves trees and clutter.
Lifetime of Mandalas
The best part is, you will use these tools over and over again. They can't break, wear out, or get lost. So in this one mandala kit, you get
a lifetime's worth of mandalas
to draw.
Valuable Free Gift
As a thank-you for ordering, you will receive
the Spiritual Mandala Templates Kit
as a free bonus.
89 (eighty-nine!) Mandala Templates based on ancient mystical symbols
from spiritual traditions around the world and throughout history.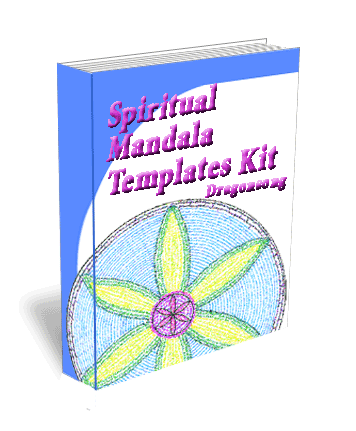 SPIRITUAL MANDALA TEMPLATES KIT -- FREE
Imagine discovering how many different ways you can make mandalas. With 89 extra templates -- each of which you can use over and over, and with different mandala guides --
it will keep you entertained for years.
Here are a few examples...
Crosses
Star of David
Pentacles
Yin-Yang (Taijitu)
Om
Buddhist Wheel of Dharma
Hecate's Wheel
Fatima's Hand
Eye of Bridgid (Eye of God)
and more.
This exclusive kit has a sales value of $64.95, and it's
yours free
with the Personal Mandala Starter Kit. In other words,
you get two potent mandala-making kits, for the price of one.
Even Better News . . .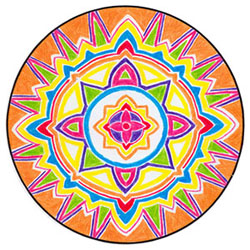 If you decide later that you don't want to keep the Personal Mandala Starter Kit -- for whatever reason -- you get a full refund (see the guarantee, below) . . .
PLUS the Spiritual Mandala Templates are yours to keep.
That's a $65 gift, just to try the Personal Mandala Starter Kit. You don't have to give these templates back. Keep them and play with them forever!
Incredible Value
The recommended retail price of the Personal Mandala Starter Kit is $74.95 to $89.95.
But you can
have it today for only $34.95 (CDN)
When you add in the Spiritual Mandala Templates Kit,
that's a savings of $104.95!
Plus, 10% of all profit is donated to charity.
"It's a Steal"
"For what I receive in the [Mandala Starter Kit], I feel that you have severely under-priced the books. Quite seriously, you could easily be selling this kit for $100. To pick it up for $35 is a steal.
The very nature of this kit with its ability to be used over and over and over again for years and years is in itself a HUGE buying point."
Dawn Moreno, Belen, New Mexico

Did I Mention the 100% Guarantee?
You're 100% Protected
I really want you to be 100% satisfied with the Personal Mandala Starter Kit,
and I'm completely confident you will be. So let me remove any doubt from your mind...
Plus, you keep the Spiritual Mandala Templates Kit.
That's fair, right? You take no risk!
Explore every single template and technique; AND you can still get a full refund and keep the FREE bonus just for trying it out.
"It's So Worth It!"
"It's definitely worth the money.
What else could I buy that would give me such a great feeling?"
Alanna D., Winfield, BC

Your Online Safety Is Paramount With Us
Ordering is hassle-free and secure with PayPal. You can even pay by credit card or online check.
Ongoing Service and Support
I actively encourage you to contact me
if you have questions. I want to know how it's working for you, and I want to make drawing mandalas a wonderful experience for you.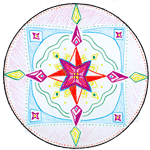 Why a PDF Format?
All these great tools have been created to be accessed from your computer.
It gives you exactly what you're looking for
: physical templates to draw on, and physical guides to draw with.
With SIX major benefits:
It never wears out, gets crumpled or torn....
Digital storage takes up no space and collects no dust.
It can't get lost.
It saves trees. No need to print the instructions; you can read them on your computer. Print only the pages you use, when you want them.
When you feel the creative urge, everything you need is right at your fingertips, ready to go.
And the most convenient part is that you can start using it in minutes!
"Endless Hours Of Relaxing Pleasure"
So, are you ready to give yourself the gift of drawing mandalas? Take a first, easy step. Click the "Download It Now" button and in moments you'll be on your way to one of the best hobbies and easiest spiritual practices around. It's okay... this really
is
as good as it sounds.

And with a
100% money-back guarantee
, there's no risk at all. Okay, you're ready . . .
Get it now!
With Brightest Blessings,
erin Dragonsong


P.S.
If you have any questions or require further clarification in any area, please feel free to contact me any time. I'd be happy to answer you. Please
email me now
for a personal reply.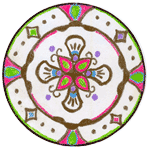 P.P.S.
I am so confident that you will get amazing results using this Personal Mandala Starter Kit that I am happy to put it all on the line and guarantee your satisfaction. So CLICK on the
DOWNLOAD IT NOW button below and take the first step to an amazing new spiritual practice and hobby!