Sorry! THIS EVENT IS OVER...
See you for our next Online Ritual

Get notifications of...
upcoming

events

Sabbat rituals
Earth-healing meditations
news on the Earth's transformations
tips & tools to get through these times

and the NEW ONLINE COVEN   
Celebrate Samhain Online
with a Journey to the Isle of Apples

Want to do something special for Samhain?
It's lonely enough being a Solitary all year, but when our biggest celebration - and Wiccan new year - comes along, you want to do something special, right?  Ideally with other Wiccans!
Here's your chance to gather with other Wiccans online, to celebrate our shared holy day.  And to experience a classic Wiccan tradition with one of the leading Wiccan teachers in the world:
A Trance Journey to visit your loved ones on the Other Side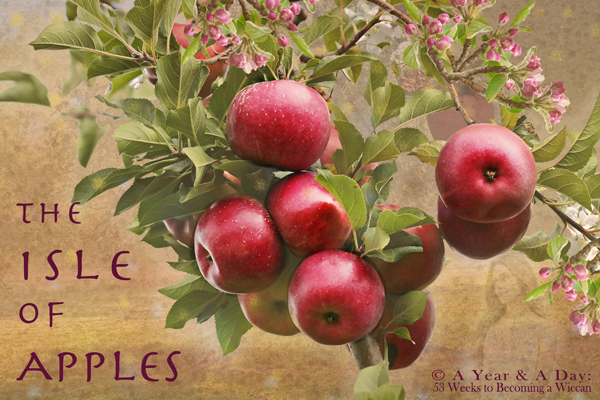 ... There's a body of water in front of you.  At the shore, you notice something intriguing and you move closer to see what it is.

There rocks, in the gentle waves, a small boat. It seems very welcoming and you step in; your guides enter with you.

And the moment that you are ready, the boat begins to gently move out into the water.

This is a special boat, a magical boat, and you are entirely safe.

After some time, you notice that ahead of you a mist is begining to glow. Your boat is now entering the Sea Of Mists....

This is a guided visualization led by me (erin Dragonsong, founder and Chief Esoteric Scientist of Wicca Spirituality).   The celebration will be held live on Zoom, on Samhain night. 

You'll also have the opportunity to connect with other Wiccans, chat, and share the wonders of this Great Sabbat.
Please join me!
Samhain Celebration Programme
   7pm - 7:15  Check in, Connect, and Introduction
   7:15 - 8:00  Trance Journey
   8:00 - 8:45  Sharing (or Socializing)
   8:45 - 9:00  Wrap-Up *

These times aren't carved in stone, but it's the general idea. 
I hope to see you there!

( * Pacific time - check your timezone here )
Disclaimer & Caution:
It may be harmful to practice visualisations and guided meditations if you are dealing with mental or emotional disorder, or if you are undergoing psychotherapy, experiencing seizures, or have any other neurological or neurorespiratory disease.  Consult your health care professional, and use these practices only under their supervision.
While visualisations and meditations are potent, life-changing tools for spiritual growth and physical well-being, they are not a substitute for qualified health care.
Using these or any tools and techniques on this site or its subsidiaries is entirely your personal responsibility.
By continuing, you indicate that you agree to the Terms & Conditions.

With Brightest Blessings,



Return from Samhain Celebration: Journey to the Isle of Apples to Products & Events