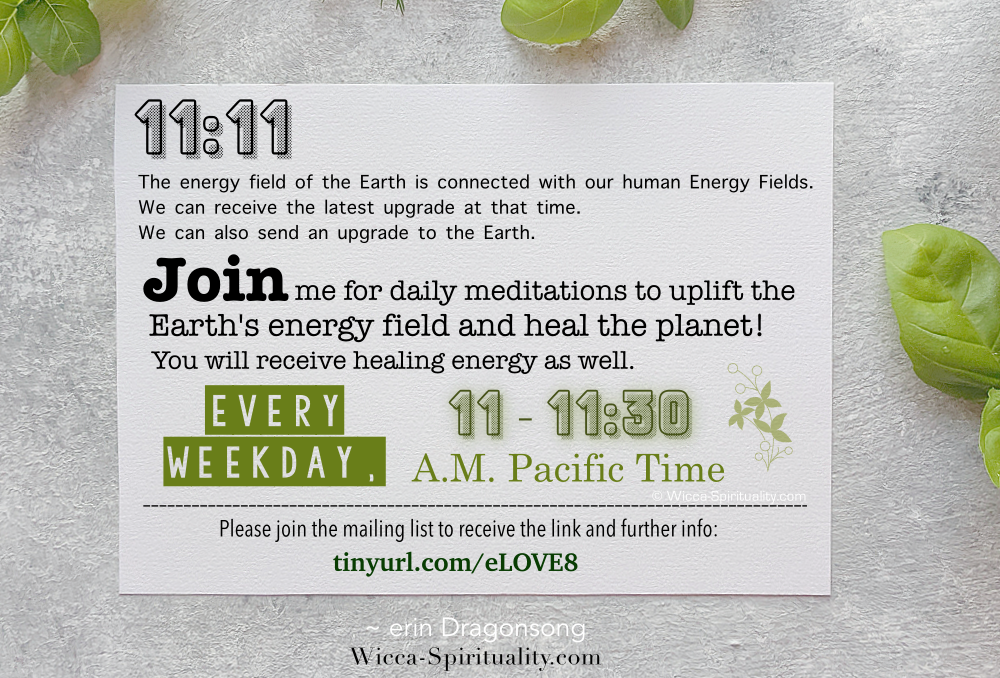 At this critical juncture, please join me in sending blessings - Love, Light, Peace, Harmony - to all the Earth.
Join in wherever you are at 11:11
Or join us on Zoom for daily guided meditation (subscribe to eLOVEation community for details)
For the good of all beings 

Much Better!
by Lacey
(United States)
Playing the game (Seeking the Resonance, Silver Chalice Wicca 'Zine April 2014) is so much easier than trying to satisfy the ego's needs. Sigh! What a relief.

I love this game. The Goddess is my favorite playmate. She is a wonderful coworker, so why not join Her in playtime too? :) Life is really improving thanks to Seeking the Resonance.

Blessed Be this beautiful day!
Join in and write your own page! It's easy to do. How? Simply click here to return to Seeking The Resonance.
---