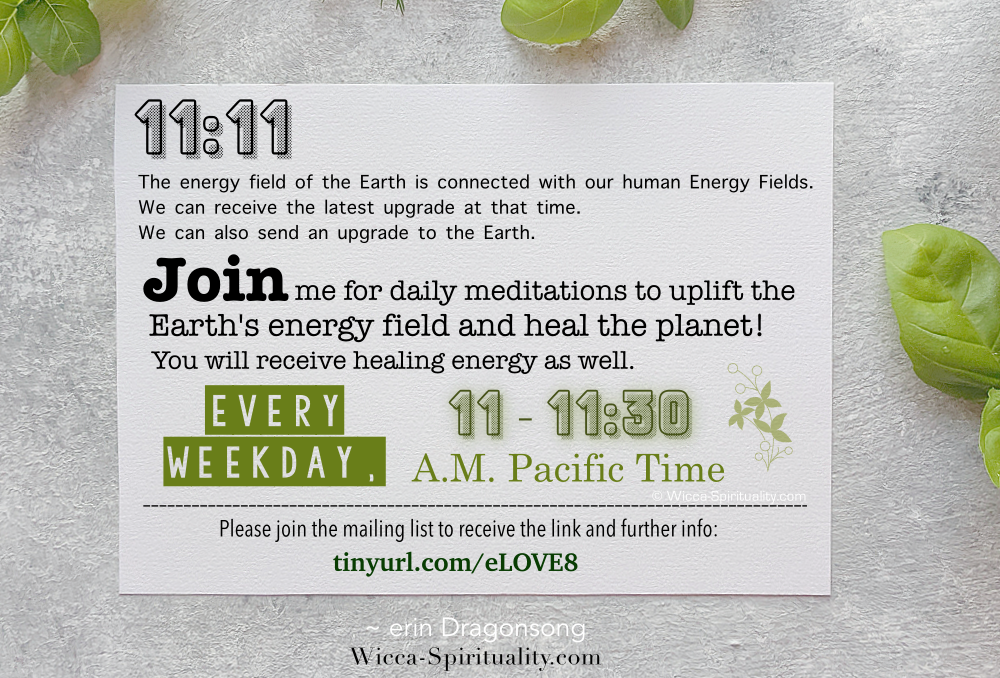 At this critical juncture, please join me in sending blessings - Love, Light, Peace, Harmony - to all the Earth.
Join in wherever you are at 11:11
Or join us on Zoom for daily guided meditation (subscribe to eLOVEation community for details)
For the good of all beings 

Transaction Incomplete
This is to let you know that your transaction did NOT go through. If there was a mistake, click on this button to try again.
If you're having trouble with the process, please
email me
and I'll do my best to rectify the situation. If you're still not sure if the Personal Mandala Starter Kit is right for you, you can
email me
with any questions you might have. You can also
read more about the Personal Mandala Starter Kit here.
Remember,
this is a special offer, that expires soon.
Take advantage of it while you can, and you'll be creating beautiful mandalas for years to come. Thanks!! Have a fabulous day… even if you don't make any mandalas. : )
With Brightest Blessings,


P.S. You can return to
Wicca-Spirituality.com
through this link. And if you want to read about
mandalas, click here.
This is the first of several pages about mandalas, so be sure to see the submenu at the bottom of this article, to find more on mandalas.
---