Want To Summer on a Beautiful Gulf Island?
Use all your skills, bring your passion, and make real change in the world! Bring the best of yourself and make a difference in the world, in an environment that supports and appreciates your contribution Creative, enthusiastic, dedicated to bringing something meaningful to the world
Sunny ocean beaches, rainforest, lakes, wildlife galore.... Quiet, peaceful, few people yet close to amenities. This is life on the Canadian Gulf Islands. You could be here this summer!

Summer Karma Yoga Position Available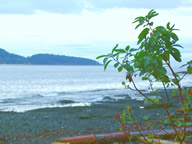 Karma Yoga is the yoga of action. It's an opportunity to explore work as a spiritual practice, and practice selfless service. Through Karma Yoga you will learn about yourself and about the Divine, in very practical, hands-on ways. You will also gain skills, confidence, and self-esteem. You will learn Who you are, discover skills and learn to work with weaknesses. It is a spiritual journey that can change your life... if you are willing. A Personal Assistant is wanted for some or all of the summer months (Apr - Oct). So many things need doing, and not enough hands to go around! There are 3 basic areas in which you might help:
Website and online business development,
Developing our new organic farm and homestead,
Everyday household support.
The ideal applicant will be able to assist in at least 2 of these areas.

You Get . . .
Summer mornings or evening at secluded beaches and forest trails, or socializing with an array of fascinating people All-important work and rental experience Written reference for employment applications Written reference for rental applications (and insight into what landlords are looking for) Room and board Coaching in life skills, job skills, spirituality, and personal growth (if desired) Experience, confidence, self-esteem, self-knowledge, and clear objectives Skills that will help you be successful in anything you do Participation in offering something valuable to the world Opportunities to learn fascinating skills, including

Wicca & Spirituality Tarot Palmistry Mantra technique Drawing Mandalas Playing the harmonium Non-Violent Communication Meditation Yoga Somatics Bellydance Archery Homesteading & Self-Sufficiency Building a house Green construction Alternative Energy Organic Gardening Livestock Management Running a home business Creating passive income Real estate investing Making a successful online business Quantum physics Life purpose and life mission

Your Skills
You will need to have some of the following skills. You do not need all of them, by any means! You'd be some kind of superbeing! But a handful or more would be helpful. The work that you will be doing will be variable: some of this and some of that, depending on what needs doing and what your abilities are. (So on the application form, be sure to only mark those that you not only
know how
to do, but would be
willing and happy
to do.)
Writing Editing Submitting for publication Copy-writing Typing (MS Word) Website creation HTML Javascript Web video (You-tube etc) Web audio (podcasting) Audio production Online marketing Affiliate programs Photography (digital) Videography (digital) Illustration, design, or art Bookkeeping Carpentry Welding or other trades Gardening Organic gardening Orchard design and care Dog training Dog care Landscaping Yardwork Cooking Cleaning

Qualities of a Successful Applicant
You will enjoy this position if you have most of these qualities. (Note: not all are required.)
Motivated self-starter Work well unsupervised Hard worker Take joy in doing a job well Willing to follow directions Good communication skills Enjoy being in nature Enjoy quiet, peaceful surroundings Enjoy solitude Gay-friendly Polite Honourable Computer literate - PC Computer literate - Mac Interested in spiritual matters

The Deal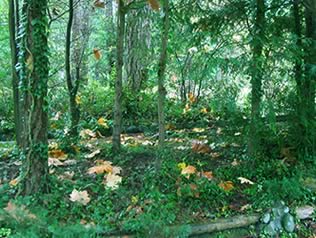 The work is 6 hours per weekday (the exact schedule is negotiable and the work may vary according to need)

You have a private trailer to yourself (plenty of tenting space is available, if you prefer)

Food is included (sometimes we cook; sometimes you cook; sometimes we all fend for ourselves)

You get summer on a gorgeous, friendly island; work experience; and a bunch of fun new skills.

When you leave, you will take away valuable written references for employment and rental applications

Don't Apply If . . .
If you are ANY of these, don't bother applying. You won't like it, and you won't be here long.
Smoker
Drinker
Partier
Drug-user
Homophobic
Dishonest
Inflexible
Religiously intolerant
Unmotivated
Looking for a free ride

Apply for Karma Yoga Now
With Brightest Blessings,
erin Dragonsong