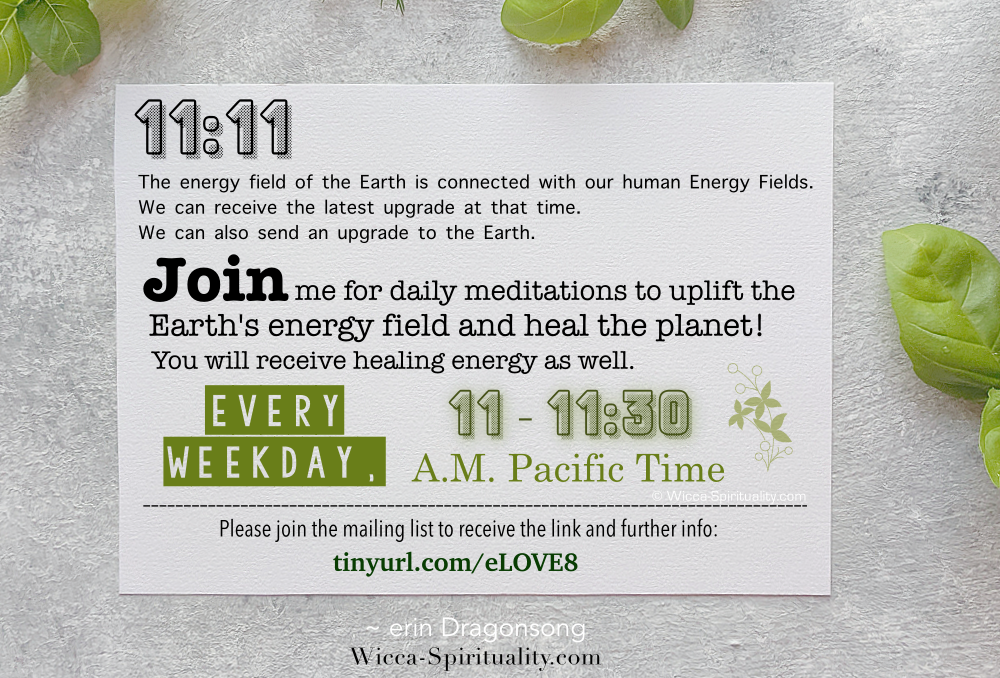 At this critical juncture, please join me in sending blessings - Love, Light, Peace, Harmony - to all the Earth.
Join in wherever you are at 11:11
Or join us on Zoom for daily guided meditation (subscribe to eLOVEation community for details)
For the good of all beings 

Bless You, My Dear Wicca-Spirituality Supporter!
Thank you so much for your donation to Wicca-Spirituality.com!

I deeply appreciate your contribution to the effort to heal the planet and uplift all humankind.
You've done a good deed, today! Please see the Confirmation Email you have been sent, for the password to collect your Thank-You gifts, in gratitude for your support.
You can access your gifts here
.
PS, please be welcome to browse through more great information on
Wicca-Spirituality.com
. And if you haven't yet received our
free
e-zine, you can
sign up here
.
With Brightest Blessings,

* * * * *
Find out about the new Wicca School course 
and how to enrol, here:

A Year And A Day: 
53 Weeks to Becoming a Wiccan
* * * * *
---