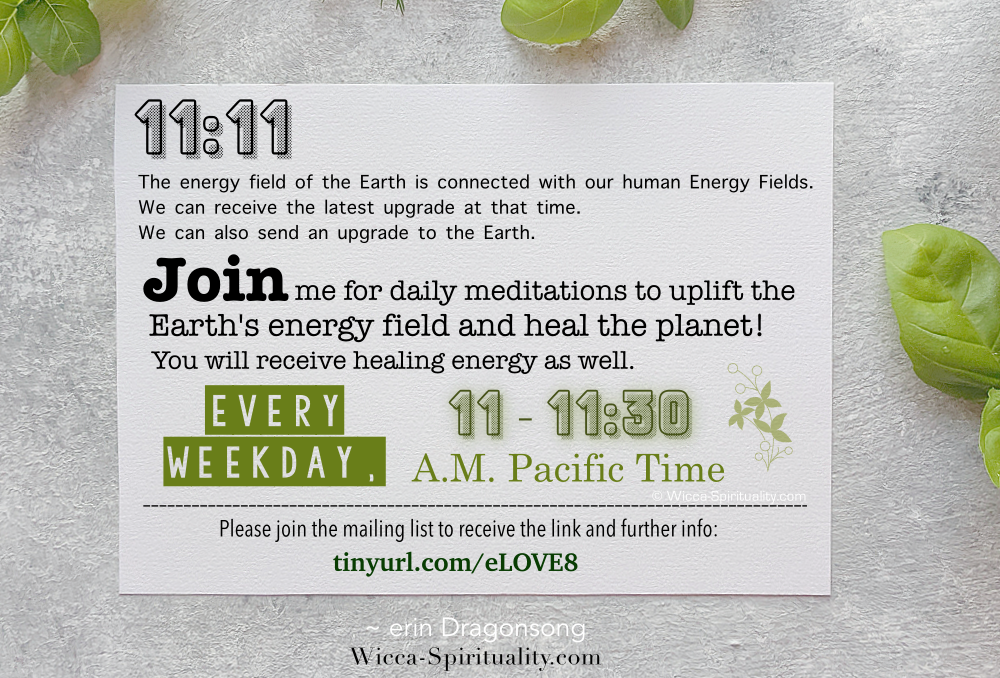 At this critical juncture, please join me in sending blessings - Love, Light, Peace, Harmony - to all the Earth.
Join in wherever you are at 11:11
Or join us on Zoom for daily guided meditation (subscribe to eLOVEation community for details)
For the good of all beings 


Log In to A Year & A Day:
53 Weeks to Becoming a Wiccan
Merry Meet, dear Wiccan-in-Training!

Please log in here to access your lessons in Wicca Spirituality's online homestudy course... A Year & A Day: 53 Weeks to Becoming a Wiccan.
Click Here To Enter
the Magick & Mystery Wicca School
(NOTE: Remember what email address you used with Paypal to sign up, and keep it current in
your account info
— that's the email we'll use to send you your password if you forget it... not to mention your Wicca School lessons!)
See you inside!

Lost your password? Click here.
Not a registered student? Click here to find out more!
Or,
just click here to register now
.
With Brightest Blessings,

---