Order Confirmation Form
You want to meet your Animal Spirit Guides!
That's wonderful, because they've been waiting to connect with you!
Congratulations on taking the first step towards the infinite rewards of friendship with your Animal Spirit Guides.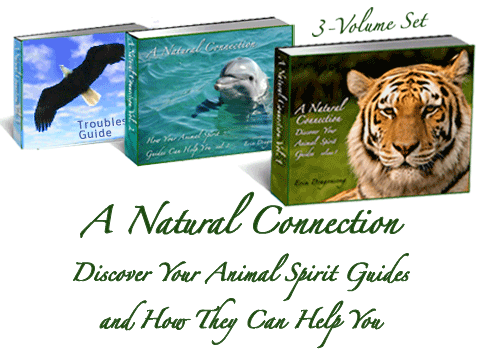 Just a few more quick steps and you'll be on your way.
First, please fill out this little form to confirm your order. (Download instructions will be sent to this email address.)
Once you click the button, you'll get the opportunity to enter a discount code if you have one.
A quick, secure payment through Paypal, and...
You'll have your great new ebook in your hands immediately!
(Don't worry: I dislike spam as much as you do. I would never sell or share your information, or send you offers unless you click the checkbox to let me know that you want them.)
With Brightest Blessings,
erin Dragonsong