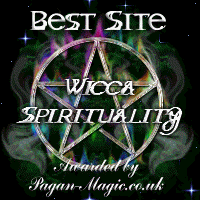 Wicca Spirituality is what Wicca is really about.
Aren't you tired of those sites and books that tell you "this is this" and "that is that," without explaining WHY, or what it all means?
This site lifts the veil on Wicca.
You'll learn what underlies Wiccan rituals and Sabbats, the theory of magick practice, and the very essence of Wicca.
What is this fundamental nature?
It's the spirit in Wicca Spirituality...
The philosophy,
The ancient mystical truths,
Even the scientific reality behind Wicca.
All that takes Wicca out of the realm of "kid's stuff" or "hocus pocus" and makes it as valid and powerful a path of self-realization as any on the planet today...
Spirituality Is
The Heart Of Wicca
Here you can uncover the secret to real Magick.
You also gain access to the deeper, rarely-accessed Power of this practice ...

The power to heal yourself.

The power to live a fulfilling life.

The power to heal the world.

The power to liberates the Divine Within.


This is Wicca as a spiritual practice.

How I Discovered Wicca Spirituality
"A very accessible introduction to Wicca" ~ Starhawk
In looking... for knowledge about Wicca, you really can't do any better than Erin's website.
~ Jeff Daugherty, NCKaballah Radio
I have gained more wisdom reading your website than I have ever gained from a book. You are so informative, and detailed. Thank you so much. I have truly stumbled upon a treasure! ~ BT (USA)
Wicca Spirituality is the most down to earth, real, and meaningful wiccan website I have found to date. ~ RC
THE MOST honest, informative website. I try to make it a part of my everyday meditation. I thank you for being there to help us grow strong and keep our light bright! *Blessed Be* ~ DC
I love your website! I always learn something new and find little clues about myself in your articles. Thank you for all the hard work you put into this website and everything else you do. ~ R. (USA)
Hi, what a fantastic read! It all seemed to make very logical sense, the very best of all the diluted religions that exist. love and peace ~ Mike B, UK
I would just like to say wow! I'm extremely impressed by [your site] - the quality and quantity of information is just astounding. Its nice to finally find such a good website for a beginner. And thank you for having information about the sabbats for the southern hemisphere! ~ S. (Australia)
Thanks for such an enlightening site. You are doing such a great service for people, like me, who are searching and trying to sort out gibberish from information. I like your explanations and approaches to many of the questions that are fundamental to all form of religion and spirituality. ~ T. (USA)
I would like to say a very big thank you for a wonderful site... Absolutely amazing. ~ L. D. (United Kingdom)
Thank you for the most wonderful overview on Wiccan - I was able to use it to explain to various people what it is I do and what I believe and that it is definitely always with pure, positive and loving intent. I practice solo mostly, so it is great for me to feel connected to other like-minded individuals via a channel such as this. Thank you, thank you, thank you...love and light ~ L.S-H. (South Africa)
BRIGHT BLESSINGS BE UPON YOU AND YOUR WONDERFUL WORK. ~ R.C. (United Kingdom)
I just wanted to congratulate you on a magnificent site. The info is presented in such a user-friendly way and has such a beautiful tone running through it. I've book marked it and will definitely be back. ~ S.A. (UK)
THANK YOU SO MUCH!!! I used to feel completely lost in this crazy world. I was raised Christian, but I always knew that it wasn't right for me. I then found Wicca. When I found it, I found myself. I was beside myself with joy. Without your website, I may have never truly found myself. With every fiber of my being, THANK YOU!!! Blessed Be ~ E.H. (USA)
This site it so amazing and very helpful and I just wanted to thank you so much for it. I feel as though you are a spirit guide on my journey. ~ L.N. (Canada)
I wanted to say thank you for all the time and dedication you have put into your site. I find myself reading your site everyday and learning something new and enlightening each time. My best friend back home is a newly practicing wicca and i am constantly sending her different links of your site. ~ J.P. (USA)
Thanks for all the time you put in the website, its been INCREDIBLY helpful to me so far. ~ T.R. (USA)
...with all of my training and studying of Wicca, I have never really found the answers that I was looking for. After reading your article, things became a little more clearer for me, it was almost as if someone had lifted a curtain from my eyes and I was able to see what it is that I was looking for. ~ A.N. (USA)
Just wanted to take a moment and thank you for a FANTASTIC site! It is so helpful to be able to pull from such an organized site. I must say that I was very pleased with the detail you included. Your site is a joy to read through. Again, THANK YOU for your dedication and creativity! You have no idea how grateful I am! ~ J.H. (USA)




My name is Erin Dragonsong. I've been a practicing Witch for over 20 years, and before that, just naturally witchy.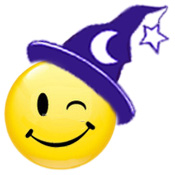 I have been a long-time student of comparative religion - not as an academic game but as a personal spiritual exploration. My interest has always been in finding the Truth within each path, finding the spirituality within the religion.
I'm a Priestess and High Priestess of Wicca.
I've dipped my spiritual toes in Native Spirituality. And deeply explored, dare I admit it, Christianity.
I've also had extensive spiritual training in Vipassina Buddhist meditation and classical Radha Yoga. (I'm a certified teacher of all the Radha Yogas - Hidden Language Hatha Yoga, Kundalini Yoga, and Dreams Yoga.)



Uniting The Paths

The power of these practices deepened my Wiccan practice significantly, and strengthened my spiritual skills.

Together, they gave me an experience of the meaning and purpose of spiritual exercises that none of them seemed to offer by itself.

The various trainings I've received have profoundly influenced my interpretation of Wicca. . . And in particular, the potential that Wicca Spirituality contains.



My Transformative Experience

Why have I traveled so widely when Wicca is my spiritual home?

Because when I was 26, I had an explosive and mystifying experience.

In the midst of a Wiccan ritual, my Kundalini energy - Goddess Energy - was spontaneously liberated.

It was an overwhelming and terrifying experience. Overwhelming because I wasn't properly prepared. And terrifying because I had no idea what was happening.

For years I searched within Wicca for an explanation of that incident. When not even advanced teachers of Wicca could guide me, I was forced to look wider afield.

What I found was that there are possibilities in spiritual evolution that are well-documented, but which Wicca didn't seem to address.

I was guided to uncover how these potentials could be activated within Wicca Spirituality.



The True Potential of Wicca

At first I thought that perhaps Wicca and full spiritual awakening might be opposing paths. But I sensed that at its heart, Wicca is spirituality. So I pursued a Wiccan path to higher consciousness.

Over the years a new synthesis has grown within me, of Wicca as more than ritual and spells but as a fully developed Path to self-realization.

This has liberated the full joy of Wiccan practice in me. And I wanted to share this joy and this potential with others. That's the reason I'm offering this website.

My life mission is healing the soul and spirit of life on Earth.

And the only way to do that is to unlock the spiritual potential of people, one by one.

I offer this site in hopes that it will serve the evolution of the Earth that is currently underway, through bringing blessings and higher consciousness into your life.

Wicca Spirituality can uplift, encourage, inspire, and empower you to live a life of beauty, joy, and love

. . .

The life that is your birthright!


It's About Homecoming...
Returning To The Power Of The Heart
Wicca as Spirituality is incredibly powerful as a practice of personal and even social evolution. It is liberating, empowering, healing, and fun.
I offer these articles as guides on your journey Home - - Home to the Divine, your Essential Self.
So, welcome! Come on in, and explore . . . .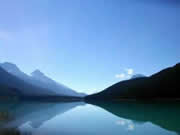 LIKE THESE ARTICLES?
This website is offered to you with love...
Please Help Keep It Alive!
(and Gain Good Karma!)

Find out how here
Thanks so much!!
This site is updated constantly. Please subscribe to our Blog or E-zine to get all the new Wicca Spirituality articles.

The Wicca Spirituality Blog page... Articles, Energy Field Updates, Special Offers, and more"><meta name="robots" content="noindex,nofollow
Want insights, inspirations, and tips from Erin Dragonsong? Now the creator of Wicca-Spirituality.com can personally send you emails with things like tips, spiritual techniques, self-healing tools...
Some Wicca FAQs to answer some of the most common questions about Wicca. Will you do a spell for me? Can men be Wiccan? How do I find my Wiccan name? How can I find a teacher? Can I protect myself?
Welcome to the Magick and Mystery Wicca School Online! In response to the thousands of requests I've had to teach Wicca, I've developed ...
Want to learn how to practice Wicca as a beginner? You need to know where to start, what you need.... This section is your introduction to Wicca for a beginner. The first thing you need to know is...
There's a lot of Wicca information out there. Rather than duplicate the same old things, offered here is Wicca information from a spiritual perspective.
Looking for Wiccan books? How do you know what's good and what's not? Frankly there's a lot of bunk out there, so how do you know whether it's giving you accurate information or hogwash?....
Are you going from Christian to Wicca? You may be having some doubts, some fears. You need some answers. Well, this article will help you sort out your questions and reduce anxiety...
The modern shaman...healers of Earth and the human community. There are a lot of these healers around. Not all are Wiccan. But all are highly sensitive people. And all have a Mission to fulfill...
Witch craft is fascinating. It's exhilarating! Everything about it has you eager to jump in. Except for one little thing... How do you do it? What's Involved In Being A Witch?
Wiccans worship an array of gods and goddesses. But we are aware that there is only one Source. Whatever calls your soul to awaken, whatever form causes your devotion to catch fire...
The power of the Moon in Wicca cannot be overstated. The Moon is our closest celestial neighbour. Though much smaller than the sun, it strongly affects the Earth, and Wiccans as nature worshippers...
I keep this wisdom as I may To follow in the Wiccan Way; The Wiccan Rede — the vital one: Do as I will, an it harm none; Following my Inner Light, I do that which I deem right; The Silver Rule I shall
Is Wicca magick real? Magick is not only real, it's the only thing that is! Magick is your birthright - a gift from the Divine. Learn how to work magick and how magick works, and nothing can stop you
Wiccan holidays are based on the major solar and lunar events on the Wiccan Wheel of the Year. Wiccan rituals for the Sabbats celebrate the Sun's influence on the Earth. Wiccan Esbats honour the Moon.
Wiccan Music has a special place in Wicca and Magick. Here are Wicca chants and music for rituals, Sabbats, magick spells, and transforming your life. Also WHY Witch songs are such powerful magick...
Wiccan ritual is magick in action. It's is, in essence, like crafting a magick spell with people as the main ingredients. The essentials of any Wiccan ritual are three-fold...
A Wicca Altar is an important part of Wicca for many witches - a value that goes way beyond having someplace to put all your witchy stuff! It's a focal point and container for magickal energies ...
How do you find the Wiccan ritual tools that are right for you? First choose the ritual supplies you need. Then test them. This article will show you how to choose the right ritual supplies for you...
What do you need to know about harvesting Wiccan ritual tools from nature? Many natural objects are used as Wiccan stuff. And you may prefer this, because you know exactly where they came from...
This is not just about finding and working with Totem Animals, though it all but hands you Animal Spirit Guides on a platter. It's also about how Animal Spirits assist your spiritual journey....
Get answers to pressing questions with a Spiritual Counseling Consultation. Using tarot reading, Animal Spirit Guides etc, we access psychic guidance...Not fortune-telling--my approach empowers you...
At last, Pagan Yule Songs and Solstice Carols -- the Wiccan solution to overplayed Christmas Carols... New Pagan lyrics to your fave Christmas Carol tunes
Looking for Witch Craft Supply? These items are hand-picked by Wicca-Spirituality.com for this Wicca store, to help you get what you really need.
Shopping? Info on Wicca and spirituality Resources is now updated! Over 100 books, and now features summaries, new categories, and book-review links...
Professional affirmation CDs can really make the difference, when you want to improve some aspect of your life. They're like a power boost to your positive affirmations...
The mandala starter kit helps you create beautiful mandalas, even if you've never drawn before. No need to "be artistic" or to struggle with compasses. All you need is the desire ,and this kit....
Wicca practices are spiritual Power Tools for Wiccans. First, ones that develop skills necessary to the practice of Wicca. Second, practices that are essential to the experience of Wicca. . .
Divination is a very common practice among Wiccans, Witches, and other Pagans. And there are many methods you can use. But what is its purpose? How does it work? And how can it work for YOU?...
Your Wiccan name holds magickal Power - it shows your Essential Self. It is your true name. What is the power of Wicca names? How do you find your magickal name? . . .
Wicca Spirituality is Wicca, grown up. When Wicca started out, it included spiritual elements, but didn't fully develop them. Today though, a Witch's potential to access the Divine has skyrocketed ...
Spiritual practices bring you to conscious awareness of the Divine within and around you. They are power tools to prepare yourself as a conduit for the Divine forces that every Witch calls upon . . .
There has been a big step forward in spiritual evolution this year. Perhaps you've noticed it. Some signs are . . . .
Free Mandala Template Download. Creating your personal mandala is a powerful spiritual exercise which provide insight into your Deep Self, and connect you with your Divine Source . . .
Everyone's talking about 2012...but what is it really all about? It's a lot of things coming together. It's about the state of the world and where it's going. Here's a breakdown of the major issues...
Complete the spiritual Energy Circuit and enjoy the gift of giving. It's a way of living gratitude, an important spiritual practice all its own....
Want to start your own web site? You probably have an idea, or a hobby, or some know-how you can share with the world. And maybe even make some money at it, right? I know just how you feel!...
An introduction to Erin, Mission Statement, Contact info, Sitemap, and How to use the Wicca Spirituality site
Want to summer on a beautiful Gulf Island? Sunny ocean beaches, rainforest, lakes, wildlife.... Peaceful, quiet yet close to amenities. This is life on the Gulf Islands. You could be here this summer!
GMO's -- What's the real story? Are genetically modified organisms safe or dangerous? There's a lot of misinformation and disinformation out there. Here is a summary of the most important points....
You have requested insights and tips from Erin Dragonsong and confirmed your subscription.
I understand that you, like me, care deeply about what information about you is gathered and how it is used, and I appreciate your trust that I will do so carefully, sensibly, and responsibly...
"Erin is one of the people on the forefront of helping a Transformation of the Earth happen… recognised expert internationally, offering insights and spiritual perspectives on Earth-based religion...