A Year & A Day: 
53 Weeks To Becoming A Wiccan
THE HOW-TO WICCA MANUAL
YOU'VE BEEN WAITING FOR
You want to become a Wiccan, but how do you start? What are the first steps? What do you need to know? How can you find a teacher or mentor you can trust? For years, people have been asking me these questions, and asking if I would teach them how to become a Wiccan. So I gave the answers as best I could on my website and other formats. But you want more...
something you can learn only from a Wicca school.
So here it is at last...
Listen to These Comments from Students:
For The More-Than-Average Wiccan
You're not the average Wiccan wanna-be, I can tell. You're not looking up the "Coles Notes" of Wicca; you're here looking for the real deal.
You want to be one with Nature...
to experience the Divine's boundless love...
and to free the magickal soul within you!
To help you achieve that, you need the right teacher — someone who is knowledgeable, experienced, and has complete integrity... a teacher who can who empower you and help you develop your confidence and self-esteem as well as learn Wiccan skills.
It'd be ideal to have an trustworthy, respected, and supportive mentor to walk you through your first steps as a Wiccan,
wouldn't it, but where do you find one? I'm erin Dragonsong, founder of Wicca Spirituality, and
I have helped launch thousands of fledgling Wiccans.
I would be honoured to be your guide into the fascinating, fulfilling, fantastic world of Wicca. That's why I created the Magick and Mystery Wicca School, and this Wicca homestudy course:
A Year & A Day: 53 Weeks to Becoming a Wiccan
, specifically for Wicca beginners.
Why I Created This Course
Erin in the Raw! No makeup or anything!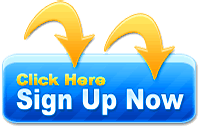 What You'll Do In A Year & A Day
As an experienced instructor and mentor as well as spiritual leader/seeker, I've developed this course specifically...
to walk hand-and-hand with you
through your first year in becoming a Wiccan.
I'll show you exactly what to do — and
how to find your own way,
at the same time. I'll guide you through
all the practical steps you'll need in your introduction to Wicca
...
| | |
| --- | --- |
| | from Dedication to Initiation as a full-fledged Wiccan |
| | from Grounding to Casting your first Circle |
| | from creating powerful rituals to celebrating the Sabbats and Esbats |
| | from sensing energy to moving energy with your mind and body |
| | from receiving Divine guidance to making magick that really works |
| | and so much more, it'd take a whole page just to list it! (this page has more information.) |
You won't need to peruse dozens of books, join a Coven, know any other Wiccans, or find one of those almost-mythical mentors. At the end of this course, you will have earned the equivalent of a
First Degree Wiccan Initiate
—
and a lot more!
That's not something that just anyone can accomplish. It's something you can take pride in!
If you read the lessons thoroughly and do the activities, you will BE a Wiccan.
This course is all you'll need. And
YES, this works for the Southern Hemisphere too!
THESE WICCA LESSONS ARE FOR YOU IF...
| | |
| --- | --- |
| | You want to be a Wiccan but don't know what to do first (or second, or third...) |
| | You want clear, practical, step-by-step guidance |
| | You want to liberate your own special gifts and spiritual powers |
| | You want to feel more deeply connected with life, the Earth, and the Divine |
| | You want to be empowered in your own spiritual path rather than rely on external authorities |
| | You're looking for meaning in everyday life |
This alone is more than any other introduction to Wicca offers. And then it gets even better! I call it a Wicca course, but that's not really what it is. 
This is a transformational life experience.
A Year & A Day: 53 Weeks to Becoming a Wiccan
offers an entirely unique, groundbreaking adventure:
No other course takes Wicca
to such realms of pure spirit,
and grounds spirituality so impeccably
with love for the Earth.
It's for people like you who feel called to Wicca as
a potent spiritual path
, and want guidance to make it the transformative, glorious, MAGICKAL experience that it's meant to be.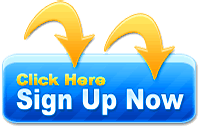 What You'll Gain...
| | |
| --- | --- |
| | Weekly insight, training, and practice in all the Wiccan skills and knowledge — that's 53 lessons, plus! |
| | Continuous loving, intimate contact with the Divine |
| | Sharing love with and receiving help from Mother Earth |
| | Communicating with all of Nature |
| | Profound spiritual insights that explain — simply — many of the mysteries of life |
| | Feeling more peace, joy, and harmony |
| | Tools to create a wonderful life for yourself |
| | Increasing your financial abundance, physical health, and emotional well-being |
| | Living in harmony with the magick of the sacred |
| | Discovering how you can actually heal the Earth and make positive changes in the world |
This course also reveals
the deeper spiritual mysteries
that underlie Wicca.
This is critical knowledge if you're ever to find your own way spiritually! Following other people's rules and paths can only take you so far, then you need to know how to find your own way. That's when Wicca becomes more than empty gestures and words, and really brings you to life.
The Details
A Year & A Day: 53 Weeks to Becoming a Wiccan
is designed to run in concert with the seasons and the Sabbats: whether you're in the Northern or Southern Hemisphere, the best way to use this course is to begin it the month before Imbolc — so starting in January in the North, or July in the South. You can start any time you want, though, if you prefer not to wait. And the first three Wicca lessons (Welcome, Book of Shadows, and Introduction) can be taken at any time. In fact, the first one comes to you as soon as you enrol in the course.
Priced To Heal
A Year & A Day: 53 Weeks to Becoming a Wiccan
is far beyond any other Wiccan course in both quality and scope, yet it's still so affordable. Considering that
each lesson is like a whole book on how to become a Wiccan
, condensed and refined to just what you need to know to really get the most out of your Wiccan practice, this course has been valued at a minimum of $20 per lesson (which works out to $1160 for the whole year).
And that's not counting all the guided visualisations, exercises, study guides, charts, and adventures
that this Wicca homestudy course leads you on!
58 Lessons In All
Although the course is titled
53 weeks to Becoming a Wiccan
, there are actually
58 lessons
in total. This is because we go through the whole year, naturally, and then we overlap an extra month — so we can start with the build up to your Dedication, and finish with your Initiation. You also get three introductory lessons (which alone carry more information than many whole courses) in the beginning, and some wrap-up lessons (including where to go next!) at the end. This means it's actually a 13 month course—a perfect Pagan number!

Is It Worth The Price?
Well, first off, you're actually going to be able to get it for a lot less! But yes, it's worth it, and here's why:
This amazing course takes you
on a deep, transformative journey
into Earth-based spirituality, into Mystery,
into the truth of life itself,
into increasing self-awareness
and empowerment.
it's not like you could replace it with a book or two, or ten!, that you could buy in a store.
This course is the equivalent of a whole library of Wicca books.
And with tons of
unique information
you can't find anywhere else! Plus, there are a lot of books out there with dubious teachings in them, whereas you already know the quality and level of Wicca teaching I offer. Yes, there are a lot of people writing about Wicca. But no one else is offering
anything
remotely like this.
On a Limited Income?
The Sliding Scale Can Help
Even though the course is incredibly inexpensive for the value at $20/lesson, I know that price is just not feasible for many people, especially these days. Here's the thing: it's far more important to me that this kind of spiritual guidance is available to everyone, than to receive what it's really worth. So to make it more accessible, I'd like to give it to you at
just $70/month, or if you pay in one go, $740 (an extra $170 savings!).
And since some of the most passionate Wiccans and spiritual seekers have little money,
I'm offering A Year & A Day: 53 Weeks to Becoming a Wiccan on a sliding scale.
Note: At this point, there is no difference based on the price; you get the same course no matter what you pay. However, auxiliary resources are being developed — a workbook, a reference manual, etc. — which will only be available to full-price students. (Even if the resources are done after you've completed the course, if you've paid the full price, you will receive them.)
The sliding scale starts at $25/month. (I think almost anyone who's motivated can come up with $25 without too much difficulty.)
1
This price is equal to other online Wicca courses, even though
A Year & A Day: 53 Weeks to Becoming a Wiccan
has
10 times the training and infinitely greater scope for your personal and spiritual development.
So for $25-70/month, you can learn Wicca with one of the best spiritual development courses on the planet.
How Do You Know How Much to Pay?
If you have sufficient income to pay for basic survival needs and some left over for entertainment — going out to dinner or events, drinking specialty coffees, buying higher quality foods or alcohol, getting a new vehicle, or shopping for books or music or new clothes, etc. — then the sliding scale is not for you.
The sliding scale is meant only for people who are on subsistence-level incomes,
who honestly could not take the course if they had to pay the full price.
If you could pay for the course by cutting back in other areas, please pay the regular price.
Since I don't know your particular circumstances, I leave it up to you to pay whatever you're able to offer in return for this unique introduction to Wicca.
Please bring honour & integrity to your choice,
giving as much as you can,
knowing that when you give more, you're
helping those less fortunate get this training too.
I can only afford to offer this support to low-income students if others pay the actual price.
And you can be sure, from what you've already seen of my work,
A Year & A Day: 53 Weeks to Becoming a Wiccan
is chock full of unique, original material in a warm-hearted, easy-to-read style: information saturated with my love and respect for you and for the Earth, and insights into Wicca and spirituality you can't find anywhere else.
Sliding Scale: Pay Per Month (13 months total *)
Sliding Scale: Pay Per Year... & Save
So Why Isn't It Free?
Then why not give it away for free?, you might be asking. Three reasons:
The most important is that when something is free or too cheap, people don't value it. We need to invest something of ourselves in it, to be motivated to make the best use of it.
The last thing Mother Earth needs is a million copies of this floating around, and no one actually taking the time to use it!
The other big reason is that there's a spiritual balance that must be maintained between teacher and student, just as in every aspect of Nature.
We must make an offering out of respect for what we're given, or the balance is broken.
In olden times, we did this directly, by serving our teachers and taking care of their daily needs. Nowadays, it's simpler and less arduous: we exchange energy in the form of currency.
The final reason is that, hard as it is to believe, I'm a human being like everyone else, who needs food and shelter and such. This course took 4 intensive years to produce (not counting decades to prepare for it). The next course may take as long... how could I do it, if my time were consumed by other work to pay the bills? If I weren't being paid, I couldn't devote the time to bringing you the kind of teaching that you're looking for.
You also get, at no extra charge...
The Wicca Spirituality Way
To Becoming A Wiccan
And of course, in the Magick And Mystery Wicca School, you get the special Wicca Spirituality system:
heart-centered, healing, connected with the Divine, and empowering.
It's one thing for teachers to say that the answers are within you, but it's another to teach you how to find your own answers, isn't it?
This empowerment is a core part of becoming a Wiccan: discovering that you can find all your answers within yourself… and gaining the skills to do so. A Year & A Day: 53 Weeks to Becoming a Wiccan is designed specifically to help you develop your intuition and access your own inner wisdom.
Please join me on this incredible journey
to the heart and soul of Wicca,
to the essential power and beauty of yourself,
and to the intimate home of the Divine...
Let me introduce you to the Earth and the Goddess in a way that uplifts you and can change your life forever. Let me introduce you to the God as you've maybe never seen Him before: a model of positive, loving, life-serving masculinity. Let me show you how to unlock your deepest potentials and mystical powers.
Get connected with the seasons and the Earth you inhabit, with personal experience of the Divine who lives in Nature as well as within you!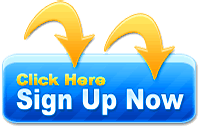 100% Risk-Free, Naturally
And of course I stand 100% behind it with a money-back guarantee.
If you don't find that this course gives you everything you need to become a Wiccan, and more!,
you can cancel at any time, and I will refund your previous 2 monthly payments. This gives you 8 whole lessons to sample, experiment, and find out for yourself how effective this program actually is.*
So you have nothing to lose, and a whole Wiccan world to gain!
Sign up now and begin learning Wicca today, with your very first lesson (which includes why you're lucky to be a Solitary Wiccan and offers a lovely Wiccan prayer to get you started).
With Brightest Blessings,

P.S. Not Sure If I'm The Right Teacher For You?
It's essential to have confidence in your teacher, especially for spiritual studies. If you're not sure yet that this course is for you, if you can trust me, or that I know what I'm talking about, please take a few minutes — or hours! — to read some of the tons of Wiccan information I give away for free:
my site
,
'Zine
,
Facebook
, or
Twitter
updates. You might also want to find out
what others are saying
.
It's vital to have a teacher you can relate to, who truly knows their stuff from personal experience rather than paraphrasing what others have said. And you need someone who is an effective guide (not everyone who
knows
can
teach
). Someone who can make Wicca come alive! (Far too many beginners are trying to teach, with only a rudimentary understanding of Wicca and virtually none of spirituality... and don't even get me started about the hucksters!) If you find that you can trust my knowledge and intentions, I'd be pleased to be your guide into the mysteries and beauty and power of Wicca. And I can promise you that I've done my very best to make this Wicca course give you all you need
and more
to spread your Wiccan wings and
fly
.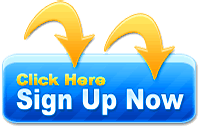 * What I mean by this is, if this course isn't as good as promised, or it doesn't work on your computer, I'll happily give you your money back. The quality of this Wiccan training is 100% guaranteed. If you like the program but just don't have time for it, I understand, and you can stop paying for the course and withdraw… however that's not what the money back guarantee is meant to cover. Thanks for your understanding.


---
---
---