Yule Songs & Carols for a Pagan's Solstice
On Winter Solstice, we celebrate this wondrous Pagan holiday with the merry sound of yule songs…
Wait — what Yule songs?
Winter Solstice is one of my favourite Wiccan Sabbats. One of the things I miss most as a Wiccan, though, is gathering with friends and singing Christmas carols. I always loved the music (even if it was overplayed all month), and I loved the sense of celebration and joy they evoked.
So naturally as a Wiccan I decided we need new versions of those old Christmas carols — ones that celebrate the joy of this oh-so-Pagan holiday.
I've heard from so many Pagans that want Yule songs and Solstice Carols for themselves, that I finally decided to make an e-book for you to sing along.
At Last: The Pagan Version of Christmas Carols
Wouldn't it be grand to have our own Pagan songs for Yule rituals?
We all know by now that Christmas was Pagan in origin (all but the "Christ" part)...
Others — well, they had to be remade from scratch. So the Goddess helped me create new lyrics for Solstice songs for Pagans! All of the new songs use the melodies from traditional Christmas carols, so they'll be easy for you to learn — you can start singing them right away!
I'd like to share some of them with you here, so please see below for links to the lyrics of some of my fave Wiccan Yule songs.
Lyrics for Pagan Solstice Carols
The entire collection of Pagan-friendly Carols is available in my low-priced new e-book set: Pagan Yule Songs: Solstice Carols to Celebrate the Sun's Return.
(Some samples from the book are featured below.)
In this collection you get... 15 original Yule songs and Solstice Carols by renowned Wiccan teacher erin Dragonsong -- songs that you can't get anywhere else.
All songs are to your favourite Christmas Carols tunes, making them easy to learn.
Extra-large easy-read print, so you can sing by firelight and when sharing the page with other singers.
A printer-friendly format.
PLUS, You will also receive 20 traditional-ish Christmas Carols that work or have been tweaked for Pagan Solstice singers... as a Free Bonus!
You can download this unique collection of 15 songs, plus the free e-book with traditional songs, today, for just $7.95!
In other words, for the cost of one fast-food dinner, you can be singing these uplifting, inspiring songs for the Goddess giving birth and celebrating the rebirth of the Sun God with your Pagan family and friends! Seems more nourishing, doesn't it?

Click the button below to pay securely through PayPal... and you can have these great Solstice songs in your hands today!
And as always, your satisfaction is guaranteed or your money will be refunded.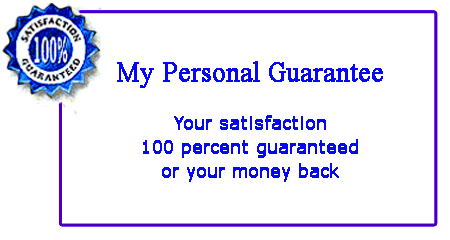 You have nothing to lose ... nothing but the satisfaction and fun of bringing back the merry songs of the season, with a satisfying Pagan flair.
Plus you will be supporting this website in bringing you more great articles. And did I mention that part of all sales goes to charity?
So why not sing these wonderful Yule songs at your next Yule ritual or gathering?
Just click the button below to pay securely through Paypal, and you're set!
Check Out These Sample Solstice Songs:
Please feel free to print out either of these 2 songs and bring them to sing-alongs. And send your friends links to this page so they can get their own print-out. However,
they are copyrighted, so please don't distribute copies of any of my songs, or (karmic disaster!) post them on your website, sell them, or claim them as your own.
P.S. If you make a recording of these songs, please send me a link so I can hear too! Thanks!!
If you Liked this article?, please Please give it a thumbs-up in Stumbleupon.
Help others find this resource.Sharing the good stuff with other seekers is a way of paying it forward. Thanks so much! :-)




If You Like Pagan Yule Songs, You May Also Enjoy
These Related Articles . . .
New articles are always added; please subscribe to our RSS / Blog or The Silver Chalice E-zine to receive updates and exclusive articles.

Pre-Yule: Celebrating the Light By Honouring the Sacred Dark Ah, the deep of winter! Yule nears, but the long dark days still reign. After the cleansing at Samhain, we can enjoy the peace and stillness of the slowing year. Well, that's the theory . . . Continue...
A Yule Prayer Song & Ritual Here is a special Yule Prayer Song and Winter Solstice Ritual you can use. This year we all feel a great need for the light to come back not just with the sun's returning but for humanity in general. . . Continue...
The Secret Meaning of Summer Solstice The Wiccan Sabbat of Summer Solstice (Midsummer / Litha) occurs on Dec 21 in the southern hemisphere. So if you live "down under" you might want to check this article out. . . Continue...

Return from Yule Songs to Wiccan Chants and Music