Editor's Note
Merry Meet ! Just wanted to remind you: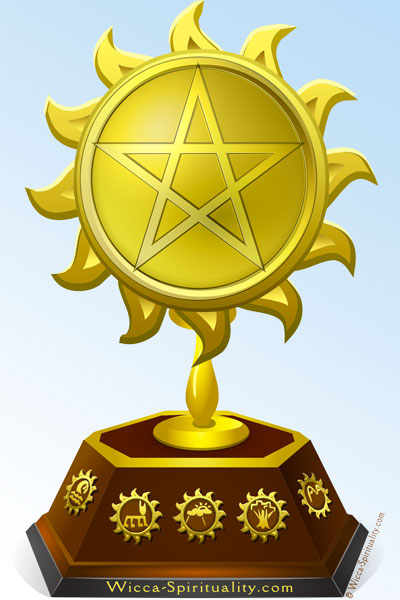 There are only a couple weeks left for you to win!
We're actually running two contests in one, exclusively for you as a Silver Chalice subscriber — Win the Grand Prize, or win the Raffle.

To enter, simply watch my new video series on YouTube: Secrets of a Spiritual Life.

Some Truly Heart-Warming Feedback:

"Mainly, I wish for you to know how calming your videos are for me. I have had a very rough last 4 years. I began watching them every night before going to bed. "Your messages help me fall asleep and stay asleep... and no longer dependent on sleeping pills to make it through the night. It's the calmness in your voice.. your demeanour.. that has helped me to make it through the night. "Sometimes, like now, I cannot sleep. I turn on your videos and it is like having a familiar friend right here in the room with me. It is comforting... and helps take away the feeling of loneliness. You are a night friend and a blessing to my struggle of personal healing. "Thank you for being a bright spot in my very lonely nights." ~ M.H., Florida, USA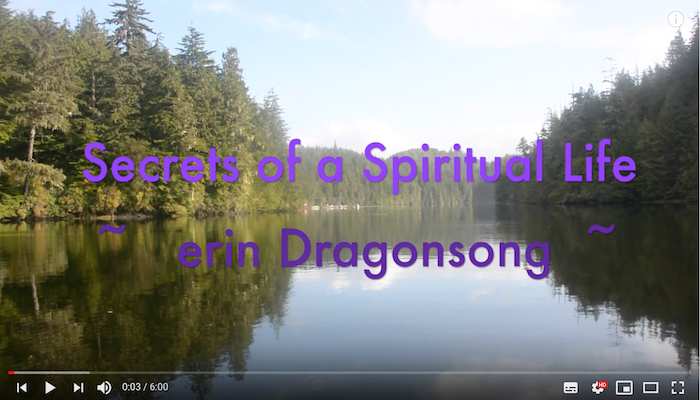 In this series of daily videos, we explore aspects of the spiritual journey (and frequently meditation tips or issues), as they arise in daily life.

I recorded them earlier this year, and they're still being released, one per day. So be sure to subscribe to get the links to each new video as it comes out. You can access the whole Secrets of a Spiritual Life playlist here.

Contest Exclusive
For Silver Chalice Subscribers
Here's What You Can Win
The grand prize is your choice of either:

Here's How It Works
| | |
| --- | --- |
| | Watch the videos that interest you |
| | Then comment on the video (on YouTube) with what you thought about it (or what it started you thinking about) |
You should probably subscribe to my YouTube channel as well, so you'll be notified when the new videos are released (since they're not all open to the public yet). Here's the link for that: Subscribe to erin Dragonsong's new YouTube Channel.

In Case of a Tie

If there's a tie, the comments that are juiciest will win — here are some ideas to get you rolling....
| | |
| --- | --- |
| | Specific to each video |
| | Refers to the topics discussed |
| | Describe any experiences you've had that relate |
| | Any insights you gained |
| | Particular highlights in the video |
| | Favourite quotes from the video |
| | How the recommended spiritual practices worked for you |
| | Which is your favourite video (and why) |
| | And so on |
Details
For every comment that's made on a video, you'll receive one point.
On Sept 18 (a day or so after the last video in entire series has been made public), all the points will be tabulated.
The person with the most comments will win the grand prize!
Minimum of 50 comments to qualify for the Grand Prize.
Winners will be announced in the next Silver Chalice Wiccan 'Zine.
Just to be clear, I'm looking for honest comments, not fake or spammy things. My goal is simply to let other visitors know whether these are worth watching, and what you got out of the video or suggested practices... and to inspire others to join the conversation!

Want Another One?

"I've been watching your daily videos on youtube, because I find them insightful, and well, today.. I had a really rough last few hours. "My little sister is in the ER (emergency room). She's 18 and supposed to be going off to college in a few weeks, and the injury is really bad. "I'm lying in bed, and couldn't sleep, and as if, by some, I don't know; something's will, a notification for your

higher & lower self: anxiety

video that you had apparently posted a few days ago popped up on my phone screen. "I am so thankful to you posting that video, because what you said in it is really helping me control my feelings right now... and it means so much to me i can't describe it. "Thank you so much." ~ J.B., Illinois, USA

Thank you so much for sharing these touching stories with me! This kind of feedback makes me feel so happy and honoured to share these videos with you! 💖




PLUS a Bonus Raffle!!
There will also be a raffle draw. The winner of the raffle will receive a copy of ALL of my current ebooks...



Animal Spirit Guides e-book set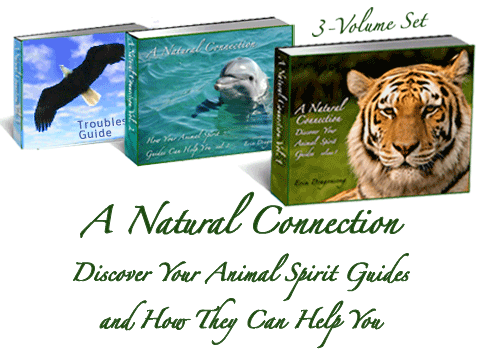 Pagan Carols & Yule Songs e-book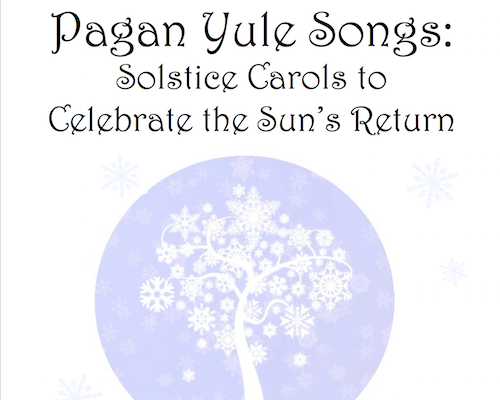 Mandala Starter Kit e-book set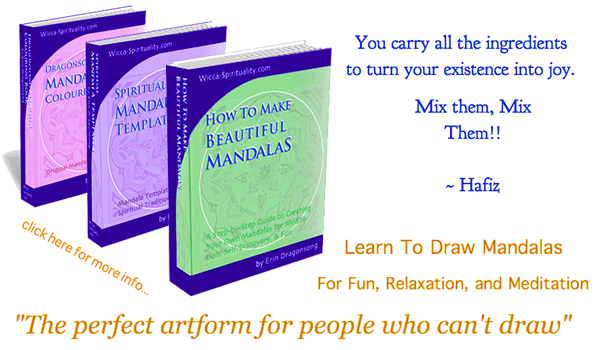 You can find out more about them here: erin's Exclusives: Products from Wicca-Spirituality.com.

Here's How To Enter the Raffle
| | |
| --- | --- |
| | Post a comment on 10 or more different videos to be eligible |
| | For every comment posted, you will get one ticket in the draw |
| | There is no upper limit. Post as often as you wish — the more you post, the better your chances to win! |
| | Posts must be relevant. In other words, generic comments such as "nice" or "good video" will not qualify for a ticket |
| | Again, looking for honest feedback, not spammy or fake |
| | As I'm sure you understand, flaming does not count. If you have a relevant critique, that's fine, but meanness and online abuse will be deleted |
| | (Grand Prize winner won't be eligible for the raffle) |
Again, one week after the final video has been launched, all the tickets will be collected and one lucky winner will be drawn from those. Winner will be announced in the next Silver Chalice Wiccan 'Zine in September 2019.


Want to see the introductory video now?

Start placing your comments today!

Get the best start towards winning these wonderful prizes!

And enjoy the uplift of seeing these daily spiritual insights and tips for living your spirituality in your ordinary life!
With Bright Blessings,