Table of Contents
Editor's Note

Energy Fields & Astrology - August Energies

New Content - Audio Visualisation - Meeting the Moon Goddess

Sabbats & Esbats & Other Wiccan Rituals - Lammas

Quotes - on Heart



Editor's Note
Merry Meet !>

Ah, Summer! No matter how wonderful the rest of the Wheel, there's something just so pleasing and joyous about those long summer days, sunshine and warmth!

And here we are already at the first Harvest Festival of the Wiccan year... amazing how fast time flies these days. Maybe it's flying past because I've had so much going on, lately. For instance, have you seen my new YouTube video series, Secrets of a Spiritual Life, yet?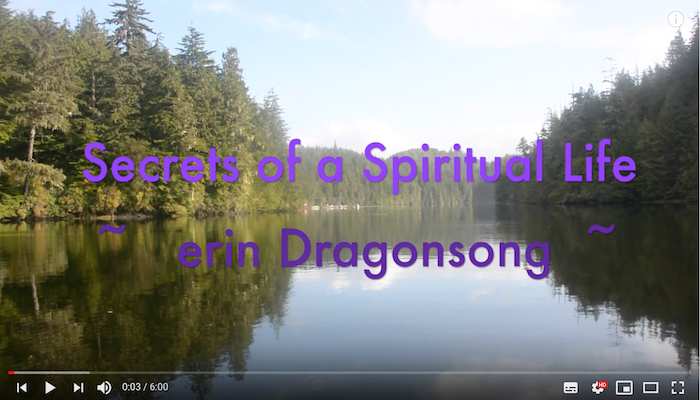 In this series of daily videos,

we explore aspects of the spiritual journey (and frequently meditation tips or issues)

, as they arise in my daily life. I recorded them earlier this year, and they're still being released, one per day. So be sure to subscribe to get the links to each new video as it comes out. You can access the whole Secrets of a Spiritual Life playlist here.

Contest Exclusive
For Silver Chalice Subscribers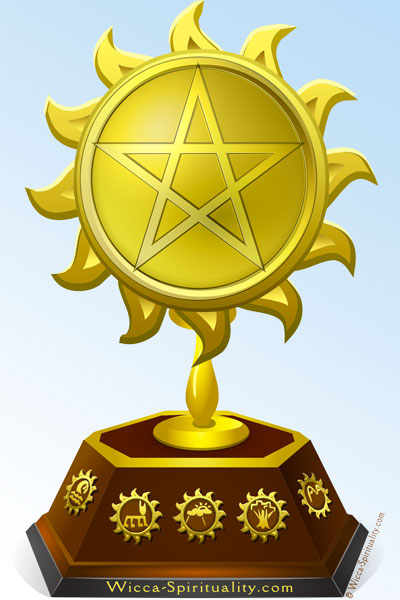 In honour of the Secrets of a Spiritual Life video series launch, we should celebrate! And I have the perfect idea... I think people are a bit shy about starting the comments on these videos, so let's give them a helping hand. Let's have a contest! In fact, let's have two contests in one, and double your chance of winning!

Grand Prizes
The grand prize is your choice of either:

Here's How It Works
| | |
| --- | --- |
| | Watch the videos that interest you |
| | Then comment with what you thought about it (or what it started you thinking about) |
You should probably subscribe to my YouTube channel as well, so you'll be notified when the new videos are released (since they're not all open to the public yet). Here's the link for that: Subscribe to erin Dragonsong's new YouTube Channel.

In Case of a Tie

If there's a tie, the comments that are juiciest will win — here are some ideas to get you rolling....
| | |
| --- | --- |
| | Specific to each video |
| | Refers to the topics discussed |
| | Mention your relevant experiences |
| | Any insights you gained |
| | Particular highlights in the video |
| | Favourite quotes from the video |
| | How the recommended spiritual practices worked for you |
| | Which is your favourite video (and why) |
| | And so on |
Details
For every comment that's made on a video, you'll receive one point.
On September 15th 2019, all the points will be tabulated.
The person with the most comments will win the grand prize!
Minimum of 50 comments to qualify for the Grand Prize.
Winners will be announced in the next 'Zine.
Just to be clear, I'm looking for honest comments, not fake or spammy things. My goal is simply to let other visitors know whether these are worth watching, and what you got out of the video or suggested practices... and to inspire others to join the conversation!

PLUS a Bonus Raffle!!
There will also be a raffle draw. The winner of the raffle will receive a copy of ALL of my current ebooks...



Animal Spirit Guides e-book set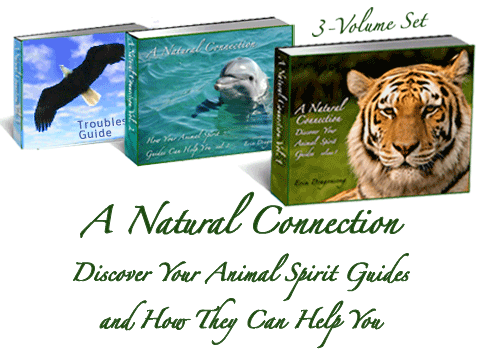 Pagan Carols & Yule Songs e-book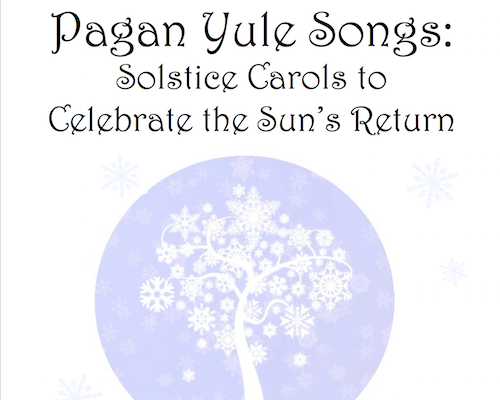 Mandala Starter Kit e-book set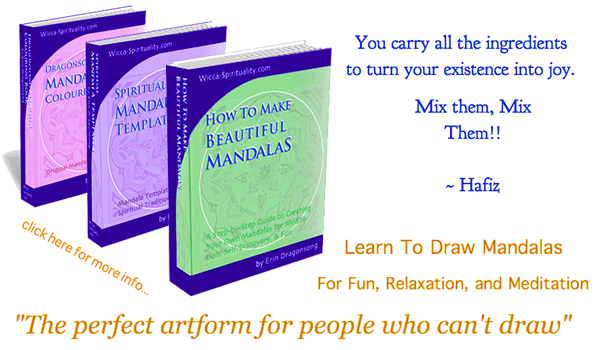 You can find out more about them here: erin's Exclusives: Products from Wicca-Spirituality.com.

Here's How To Enter the Raffle
| | |
| --- | --- |
| | Post a comment on 10 or more videos to be eligible |
| | For every comment posted, you will get one ticket in the draw |
| | There is no upper limit. Post on as many as you wish — the more you post, the better your chances to win! |
| | Posts must be relevant. In other words, generic comments such as "nice" or "good video" will not qualify for a ticket |
| | Again, looking for honest feedback, not spammy or fake |
| | As I'm sure you understand, flaming does not count. If you have a relevant critique, that's fine, but meanness and online abuse will be deleted |
Again, one week after the final video has been launched, all the tickets will be collected and one lucky winner will be drawn from those.


Want to see the introductory video now?

Start placing your comments today!

Get the best start towards winning these wonderful prizes!

And enjoy the uplift of seeing these daily spiritual insights and tips for living your spirituality in your ordinary life!
With Bright Blessings,




Energy Fields & Astrology:

August Energies
The recent new moon (July 31st) has brought a time of reset and re-alignment. Particularly, as Alex Myles noted, "This is an intense phase that will cleanse anything that feels toxic in our lives, which includes bad habits, unhealthy thought patterns, reactive behaviours, outdated beliefs, and irrational fear-based thoughts and feelings that drain our energy and leave us feeling anxious and burnt out."
This new moon energy is an ideal time to set some intentions for more balance, better self care, quality time to do activities that are fulfilling, and a commitment to put more energy into your own purpose other than the purpose of others.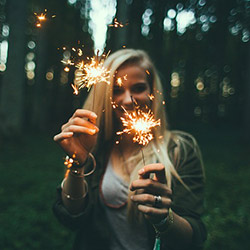 This Leo Moon cycle that has begun is grounded in creativity, leading with our hearts, and a strong urge for self-expression. Do what you can to find your inner flame and breathe a spark of it into your own creativity, enthusiasm and well-being.
On August 8th Venus will trine Jupiter and then on August 14, the Sun will be conjunct Venus. This stretch of time will bring a smile to your face and romance, fun, and pleasure rule these days.
By August 14, Mercury will be fully moving forward, which makes it a good time to launch or begin projects, and Full Moon in Aquarius on August 15 will bring your awareness to things that are bigger than you & your inner circle. You might have a sensitive reaction to a political or social matter and decide that you want to participate in making important changes that will create a difference collectively.
There is one caveat to the Grand Trine in fire signs - Uranus is squaring Venus (and Moon/Sun) kicking up restlessness, challenging authority, and wanting freedom to break out of the social mold, and roar from our wild place. We may be on the hunt around for some excitement in relationship. Think twice about redecorating under this influence; eccentricity is high.
Also, there is a T-Square involving an opposition of Mercury in Cancer to Pluto in Capricorn with the dwarf planet, Eris, sister of Mars, which is challenging both.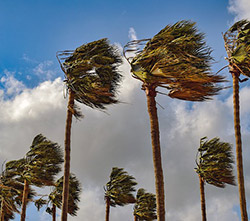 Eris instigates discord and rebellion against injustices and bad behaviour from the powers that be, so if you haven't been balancing your work and personal life or have avoided letting go of old patterns still playing out, Eris may arrange for a confrontation to clear the air. Eris really doesn't care if you think you have your life all figured out. She's out to reveal spiritual truth.
The Leo cycle reminds us to have the courage to live from the heart. Create and be generous with your inner light. As Uranus squares Mercury (fully moving forward at Full Moon) you might surprise yourself at your inspired voice. Chiron is trining Mercury in fire signs, so we're supported to use our energy and words for passion & enthusiasm rather than enflaming drama or ego.


Next Full Moon: Thursday August 15th @ 5:29am PDT, 8:29am EDT, 12:29pm GMT
Next New Moon: Friday August 30th @ 3:37am PDT, 6:37pm EDT, and 10:37am GMT


Sources consulted for this article:
thepowerpath.com New Moon update
Tarot.com August Horoscope
Alex Myles New Moon update



New Content: Audio Visualisation - Meeting the Moon Goddess
In this editing of the Silver Chalice Wiccan 'Zine, with all the moon energy going on right now, we decided to offer you a free audio visualisation for Meeting the Moon Goddess.

This is an audio that is part of "A Year & A Day: 53 Weeks to Becoming a Wiccan" for the Star*Students. (The Star*Students receive dozens of audio files to support their year-long learning journey--visualisations, guidance for exercises, etc.)

Click here to listen to 'Meeting the Moon Goddess'.


Sabbats, Esbats, & Other Wiccan Rituals:

Lammas
Lammas (commonly known also as Lughnasadh and less commonly as August Eve) is a time of ripeness, a time of fruitfulness and fulfillment, yet not as carefree as Midsummer. At this stage of the Wheel we are called to participate more: we must water the gardens and orchards in the dry season, harvest each crop as it becomes ripe, and begin preserving foods to last throughout Winter.
The energy is still expansive, with just a hint of contraction in the air: the full lungs, pausing before exhalation. The Element for Lammas is Fire, as epitomised by the Sun's potent heat.
At Lammas, the energy is of reaping what we've sown as well as gathering the free gifts that the Goddess offers.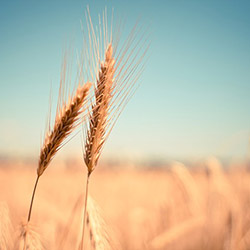 "Lammas" comes from the Old English word hlaefmass, and means "Loaf Mass" - a celebration of the first grains that were reaped, prepared, and baked into breads to be shared by the whole community... the breaking of bread being recognised as a blessing for everyone who partook of it.
This is a recognition that the gifts of the Earth belong to all, and that only by cooperating with each other can we survive. Everyone is valuable to the community. We all have special skills and gifts to share.
The primary Energies of Lammas are: 1. The First Harvest: a celebration of the bounty of the Earth Goddess
2. Honouring the Grain God who dies that we may survive
3. The Fire festival of Lugh, the Shining One
In addition to the three primary Energies of Lammas, there are two underlying Energies as well:
1. Being in partnership with the Divine
2. Celebrating Abundance Mentality
Lammas is a celebration of the partnership that exists between humans and the Divine. Lammas plays out in human lives with these aspects of our actions...
Appreciating our skills and talents
Valuing our strengths
Honouring our contributions to the world
Recognising that we've played a huge part in creating our lives to be what they are now
Working in harmony with the Divine, as a team of co-creators
Practicing Right Timing: we plant when the soil is clear and ready; we tend to our dreams and projects as they develop; we harvest and receive the fruits of our labour as they come ripe; and we experience gratitude and joy for the rewards we receive
Celebrating our successes
If you have have had an interest or urge to develop a particular skill or creative outlet, now would be a perfect time to make a pledge or commitment to yourself to pursue your interest.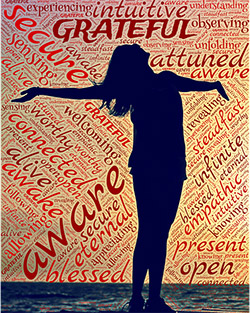 Lammas is a powerful time to do spells for things like...
Abundance
Health
Prosperity
Reaping the benefits of your labour
Good luck
Social bonds
Love
Developing your talents and skills
Being appreciated
Increasing your gratitude
Becoming a co-creator
Career success
Some symbols associated with Lammas/Lughnasadh that you could include in your ritual include:
Bread (whole grain or multigrain in particular) or corn bread
Wheat sheaves or grain stalks
Corn ears (especially in opened husks, so you can see the grain)
Corn dollies or wheat weavings Cornucopia (horn of plenty) Grapes and grape leaves
Berries (especially wild)
Berry juice
Seasonal flowers
Sunflowers
Flower circlets to wear
Whatever foods are ripe and ready
Colours: gold, yellow, orange, and to a lesser extent, grass-green
This information about Lammas is from parts of Lesson #27, "Lammas/Lughnasadh" in A Year & A Day: 53 Weeks to Becoming a Wiccan.

Quotes:

on Heart
"Your vision will become clear only when you can look into your own heart. Who looks outside, dreams; who looks inside, awakes."
- Carl Jung


"If deep in your heart you warmly no longer need freedom, it begins."
- John de Ruiter


"If you go deeper and deeper into your own heart, you'll be living in a world with less fear, isolation and loneliness."
- Sharon Salzberg