About erin Dragonsong
& Wicca-Spirituality.com
Search Wicca Spirituality Website for specific words & topics


Hi there!
By now you may be wondering who is behind this website, so let me tell you a bit about myself, my background, and how I got started doing a website on Wicca!
(This is also my Mission Statement for Wicca-Spirituality.com.)
---

WITCH TIP: For tips on how to use this site, including secret navigation links, please click here.


---
Background & Spiritual Training
I started my spiritual education in Catholicism as a child, which I left behind as soon as I left home.
Later, I learnt Buddhist meditation, and practiced intensive yoga, both of which were really powerful, but didn't really satisfy my heart.
Within a few years, Native Spirituality called to me, and my heart responded strongly. Then I learnt about cultural appropriation, and decided it would be more fitting for me to follow a spirituality from my own heritage, if I could find one.
And almost out of nowhere, my brother introduced me to Wicca. I have been a practicing Witch ever since . . . about 25 years now.
So Wicca has been my primary spiritual path. Yet I still regularly practice Vipassina meditation and various Yoga practices.
I'm also a poet and singer - which are key qualities of any mystic, I believe.
I'm also a member of the United Communities of Spirit (Global Interfaith Initiative).
This is a network of people who participate in bridging across religious doctrine to the spirit of the Divine that is available through every religion.
There's more detail about my spiritual journey and particularly how Wicca Spirituality came to be, on my homepage.


Mission Statement
My life is dedicated to the Divine. I'm not perfect at remembering that, of course, but getting better at it.

This involves developing a personal relationship with the Goddess in all Her aspects, and service to the Earth and all beings.
This reawakening of the Goddess is, I feel certain, the only thing that can heal us and save the Earth.
The aim of Wicca-Spirituality.com is to inspire and guide people to reach their full potential through Wicca as a spiritual practice.
If you have any ideas on how I can better achieve this aim, I'd love to hear from you.


You Can't Make An Online Business Out of Wicca... Can You?
Awards Received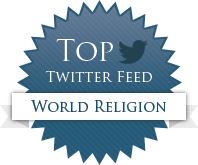 First let me answer this common question. It seems lots of people are amazed that I could make money with a website based on the spiritual path, especially such a small subset as Wicca.
To be honest, I didn't think I could do it either. I've had other websites before on far more profitable topics, like bellydancing for instance. And they totally failed to get many visitors, let alone generate an income!
But here we are: a Wicca and spirituality site that gets almost half a million visitors a year -- and over 300,000 unique visitors a year... so far! It keeps going up every month!
So what makes the difference?
Five things:
Finding exactly the right angle
Making the search engines happy
Knowing the secrets to "monetizing"
Using time wisely
Having the right tools
It's this last part that turned my hobby and area of expertise into a well-respected, highly popular website that is also
my passive-income, online business.
In my experience, the right tools means SBI.
SBI made all the difference in the world. It's the indispensable tool that handles all those 5 issues, with a minimum of input from me. I couldn't have the successful website I have today without it. And knowing what I know now, I wouldn't even want to try.
I have to admit that it is one of the greatest joys of my life, to be able to share my passion for Wicca and spirituality with a large audience.
And making money even while I sleep doesn't hurt any!

If you want to find out how to turn your interests into online income, I highly recommend you check out the right tools before you do anything else. Check out this video quick tour for an introduction.
You can read more on my experience building an online business here.


Site Tools
For your viewing pleasure . . .
You can now search within Wicca-Spirituality.com for words and topics. Use Wicca Spirituality Sitesearch to locate information that you've forgotten the page it's on, and to search for all the pages on the website relating to a specific topic.
There's also a Sitemap which shows exactly what pages are on this site, and links you directly to them.
And of course the ever-popular tips on how to use this site.


Contact Erin
Please write to me
if you have any ideas, thoughts, or concerns about the material on this site. I'd love to hear from you as we share this journey and Great Work together!
If you have any comments, questions, or requests, please write to me.
If you have any complaints or problems with the site, or find typos, PLEASE write to me! I endeavour to make Wicca-Spirituality.com a joy to use, and would like to fix any bugs.
---

WITCH TIP: Click on the signature graphic - like the one below - on any page to send me an email.


---
Thank you!


With Bright Blessings,







Wicca Spirituality Organizational Pages
New material is always added; please visit again to catch up on new topics



Return from About to Wicca Spirituality Home
---

---
---